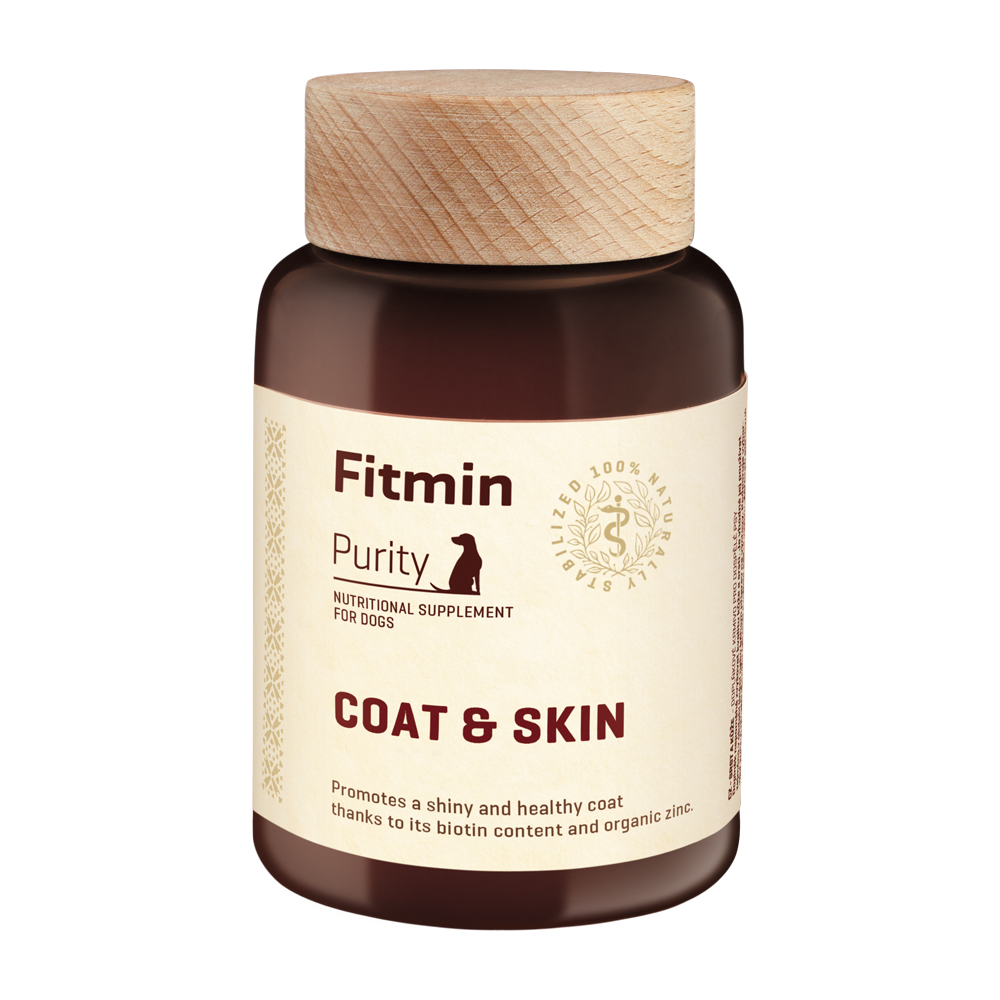 The supplement helps to promote healthy skin and the quality of the coat. It is especially suited for shedding periods or as a preparation for an exhibition. It promotes coat colouration and helps to enhance its gloss and strengthens the connective tissues of the skin. At the same time, it has a positive effect on strengthening the immunity and general condition of the dog's body thanks to ß-glucans and nucleotides.
crude protein 38%, crude oils and fat 7.5%, crude fibre 4.9%, crude ash 21.5%.
Benefits
Promotes a shiny and healthy coat thanks to its biotin content and organic zinc.
Composition
yeast, dried poultry meat and offal, hydrolysed poultry meat and offal, calcium carbonate, inactivated yeast Saccharomyces cerevisia.