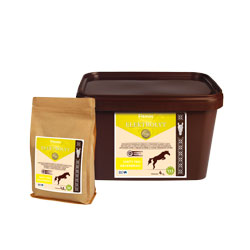 Supplementary mineral feed intended to balance the levels of ions, neutralise acidic metabolic intermediates and accelerate the regeneration of the horse's organism during periods of medium to high-intensity training.
Sodium 9.6%, potassium 5%, calcium 0%, phosphorus 0%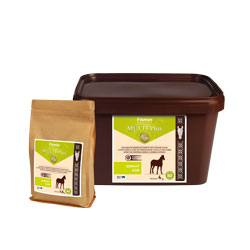 Supplementary mineral feed intended for broodmares due to a positive effect on the reproductive cycle and for hobby horses to support their health and overall condition. Contains chelates, live Saccharomyces cerevisiae yeast, mycotoxin neutralizer, nucleotides and Omega 3 (DHA, EPA) unsaturated fatty acids.
Calcium 10.2%, phosphorus 2.1%, sodium 2%.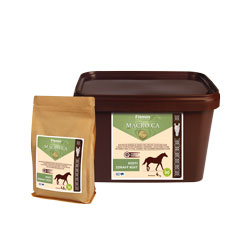 Supplementary mineral feed for horses of all categories. Intended to enrich the daily rations with easily utilisable calcium and magnesium, with a positive effect on healthy growth, development and overall metabolism; may also help nervous horses.
Calcium 16.3%, magnesium 4.9%, phosphorus 1.3%, sodium 2.6%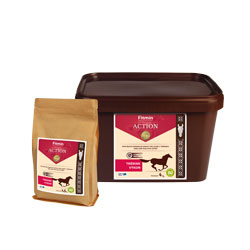 Mineral supplement feed for horses subjected to intensive and highly intensive training and work strain. The effective ingredients present reduce muscle fatigue, speed up regeneration, influence the formation of muscle mass, and reduce stress. The balanced proportion of selenium, vitamin E and antioxidants working against free radicals supports immunity and reduces the risk of painful muscle tying-up.
Calcium 10%, phosphorus 2.7%, sodium 3.2%.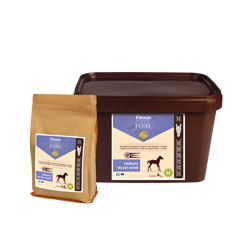 Supplementary mineral food for foals and young horses with a positive effect on healthy growth and development.
Calcium 9.7%, phosphorus 2.4%, sodium 2.9%.