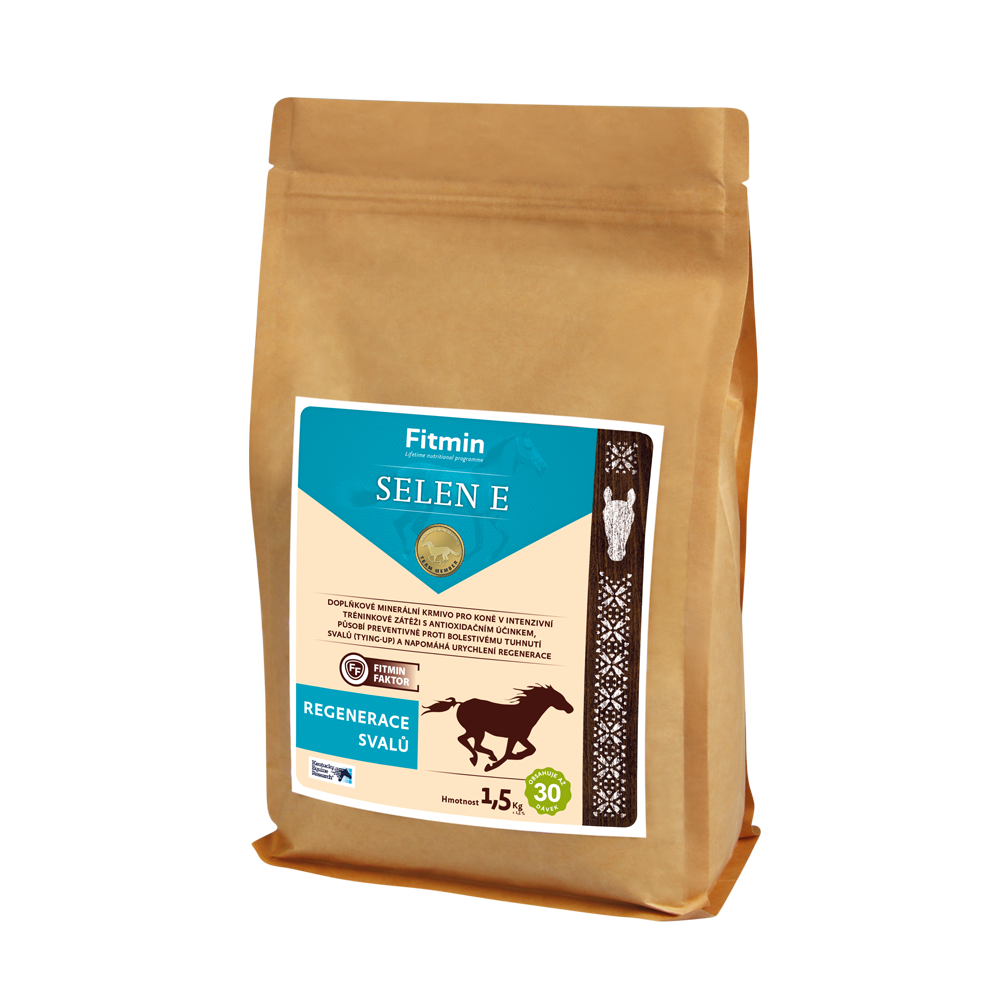 Supplementary mineral feed with antioxidant effect for horses of all age categories. Prevents painful tying-up in horses in high-intensity training and helps speed up regeneration during periods of increased workload.
Calcium 7.2%, sodium 1.9%, phosphorus 1.4%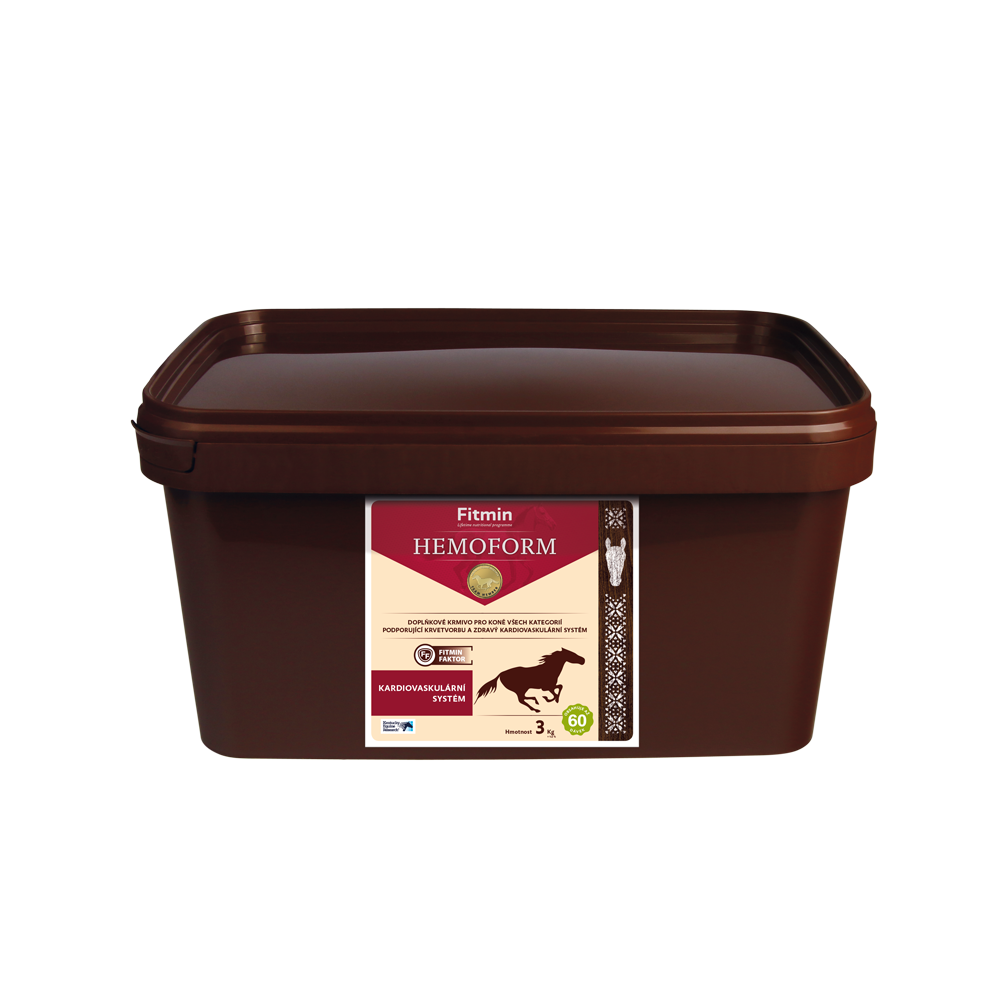 Supplementary feed with a complex of active substances supporting the cardiovascular system and tissue elasticity. Yucca shidigera is rich in saponins and has a detoxifying effect while the vitamin B complex supports blood formation and contributes to a healthy formation of red blood cells.
Raw protein 20%, raw oils and fat 2%, raw fibre 2.5%, raw ash 5.3%, sodium 0.1%.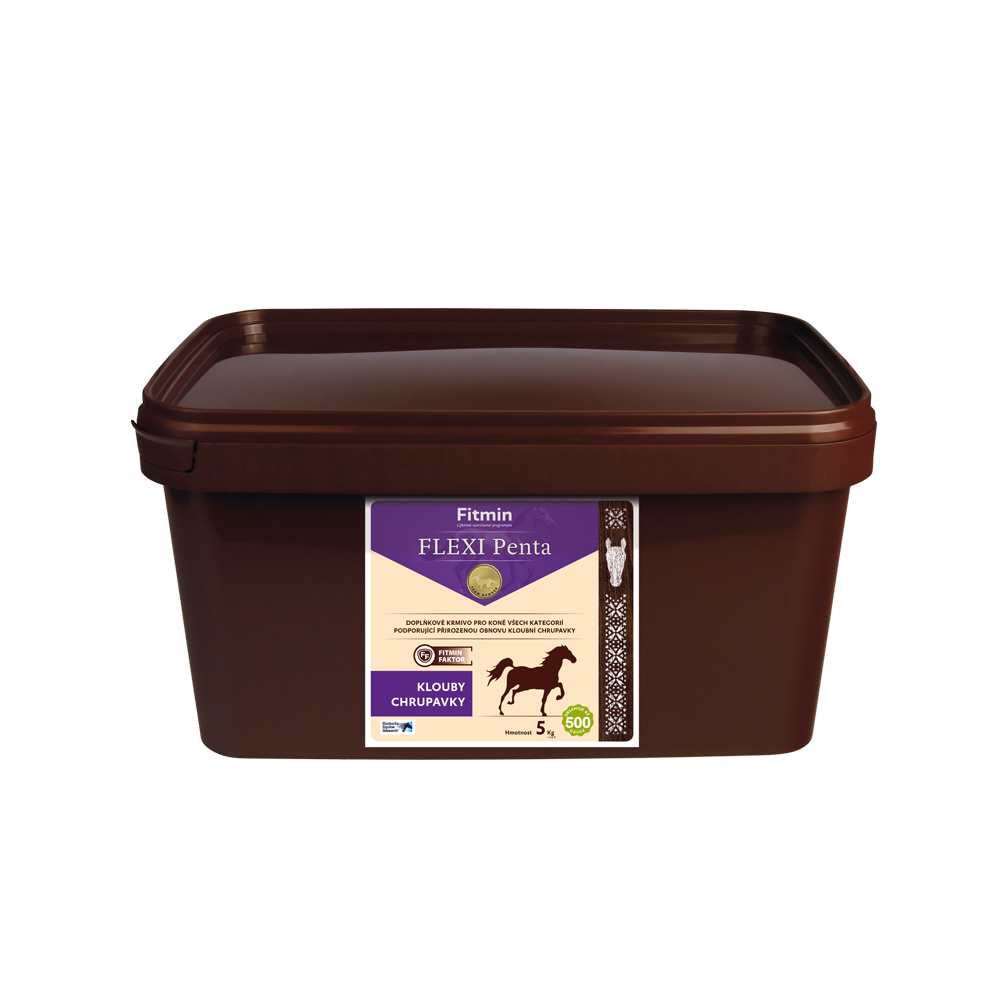 Supplementary feed for all categories of horses, supports natural regeneration of articular cartilage.
Raw protein 10.5%, raw oils and fat 0.2%, raw fibre 0.1%, raw ash 2.1%, sodium 0.01%.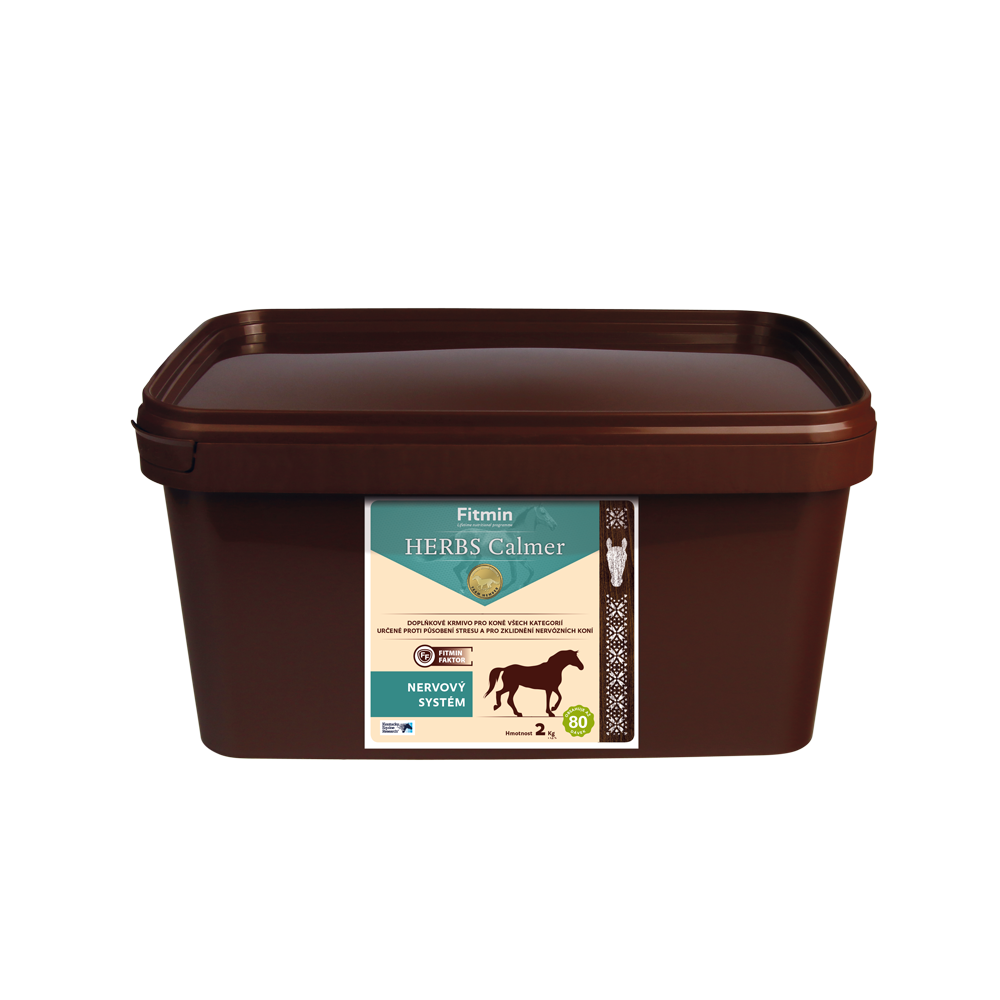 The composition of this supplementary feed helps reduce the effects of stress factors and calms nervous horses. It is recommended for use before every planned event that is stressful for horses such as transport, presence in a new evironment or during post-injury recovery.
Raw protein 9.5%, raw fibre 19,7%, raw oils and fat 1,3%, raw ash 2%, sodium 0.02%, magnesium 1%.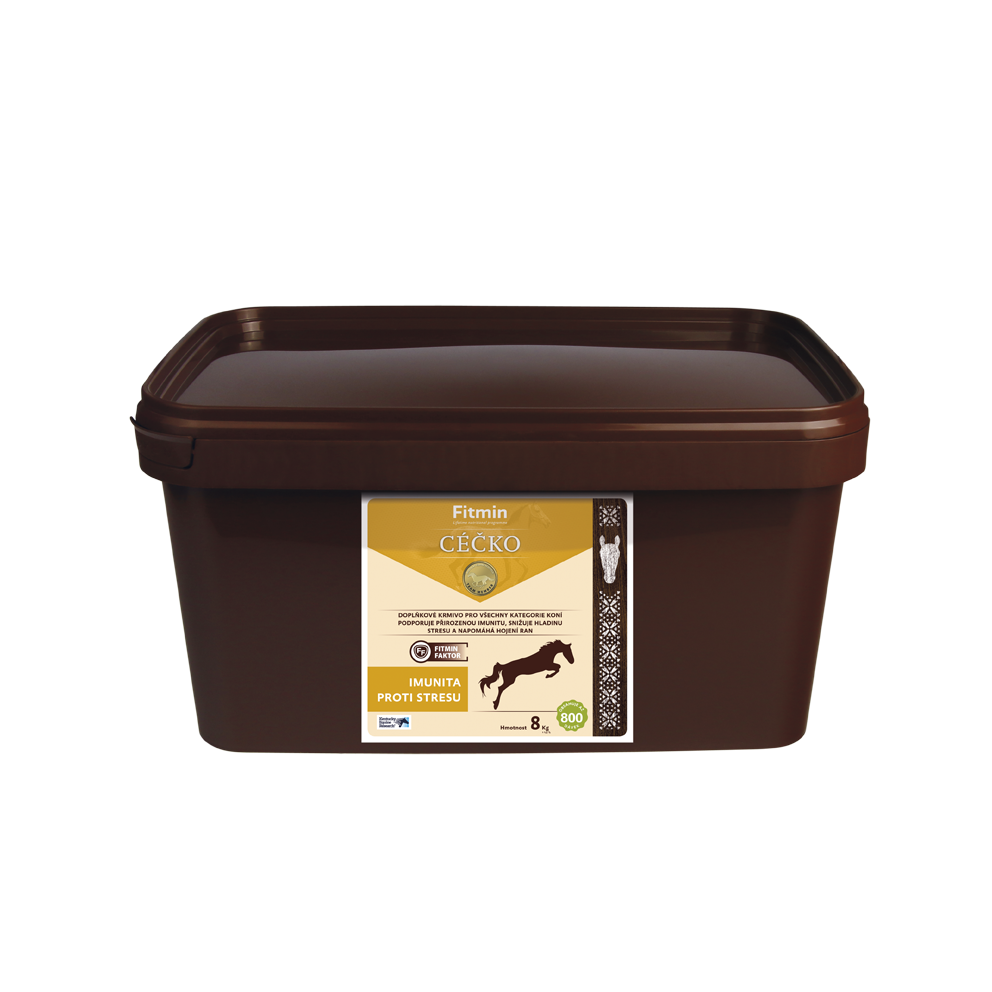 Supplementary food for horses of all categories that supports the natural immune system, reduces stress levels and helps to heal wounds.
Gross protein 1.6%, gross oils and fat 0.1%, gross fibre 0.4%, gross ash 4.6%, calcium 0.4%, phosphorus 0.1%, sodium 0.6%