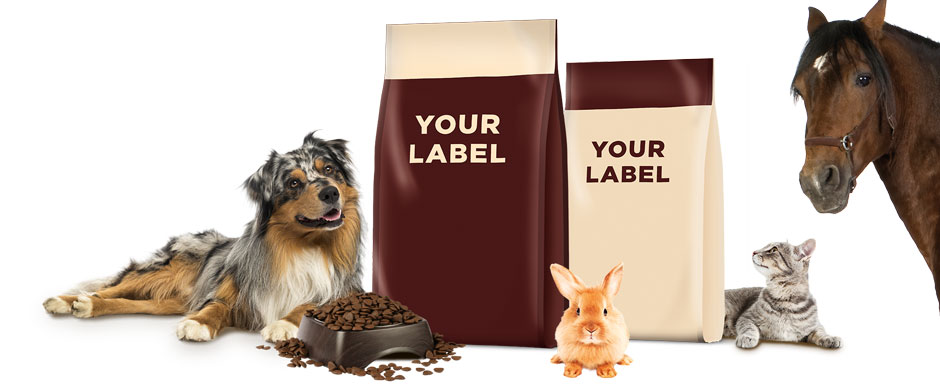 Welcome to the Dibaq world of private label production. We have carefully compiled a complete range of recipes for Cats and Dogs for dry feed, a semi-moist option and also handmade Cat and Dog treats & snacks along with Nutritional Supplements for Dogs.
We have developed over 35 amazing recipes for you to choose from for your own private label using our 24 years of animal nutrition experience.
The SuperPremium options give you pure goodness, creating mouth-watering kibbles with up to 30% of fresh meat used in the production along with superfoods like shiitake mushrooms, pumpkin, salmon oil, berries, fruit and vegetables. We also have premium recipes and optimal options giving you a complete choice covering the animal's complete lifespan at intelligent pricing. We care and create only the best food for our animals.
We not only can produce dry kibbles but Nutritional Supplements and delicious Treats and meaty Snacks, the perfect essential add-on for any customer who chooses your own labelled product.
Private Label Products :
Dry Kibbles for Dogs and Cats
Nutritional Supplements for Dogs
Snacks and Treats for Cats and Dogs
To make things easy your own dedicated Private Label Account Manager is available to guide you on this journey. Contact us privatelabel@dibaq.cz