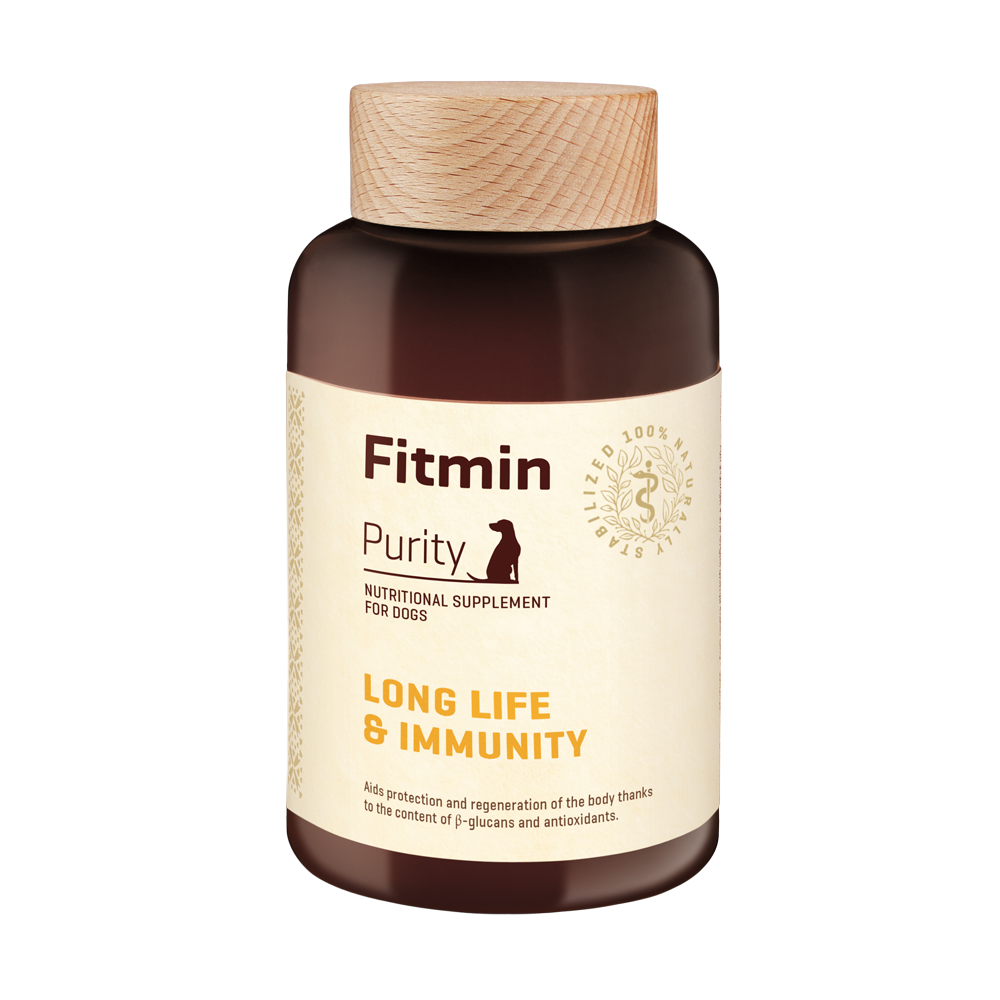 The supplement enhances the protective and regenerative properties of the dog's body and promotes the overall strength of immunity thanks to the content of ß-glucans and antioxidants (vitamin E, selenium, etc.). The supplement is especially suitable for older dogs; it has a positive effect on brain activity and strengthens vitality. It is also recommended as a supportive treatment in the period of an increased toxic load in the organism as a result of illness, pharmacological treatment or surgery, following the administration of antibiotics and preventively as a regenerative agent. The supplement is not a substitute for a balanced diet.
crude protein 47%, crude oils and fat 9%, crude fibre 2%, crude ash 10.5%.
Benefits
Aids protection and regeneration of the body thanks to the content of ß-glucans and antioxidants.
Composition
dried poultry meat and offal, yeast, hydrolysed poultry meat and offal, hydrolysed collagen, chlorella, inactivated yeast Saccharomyces cerevisiae (beta glucans 2.5%), Boswellia serrata extract, methylsulphonylmethane, Vitis vinifera and Vaccinium angustifolium extract 0.15%.