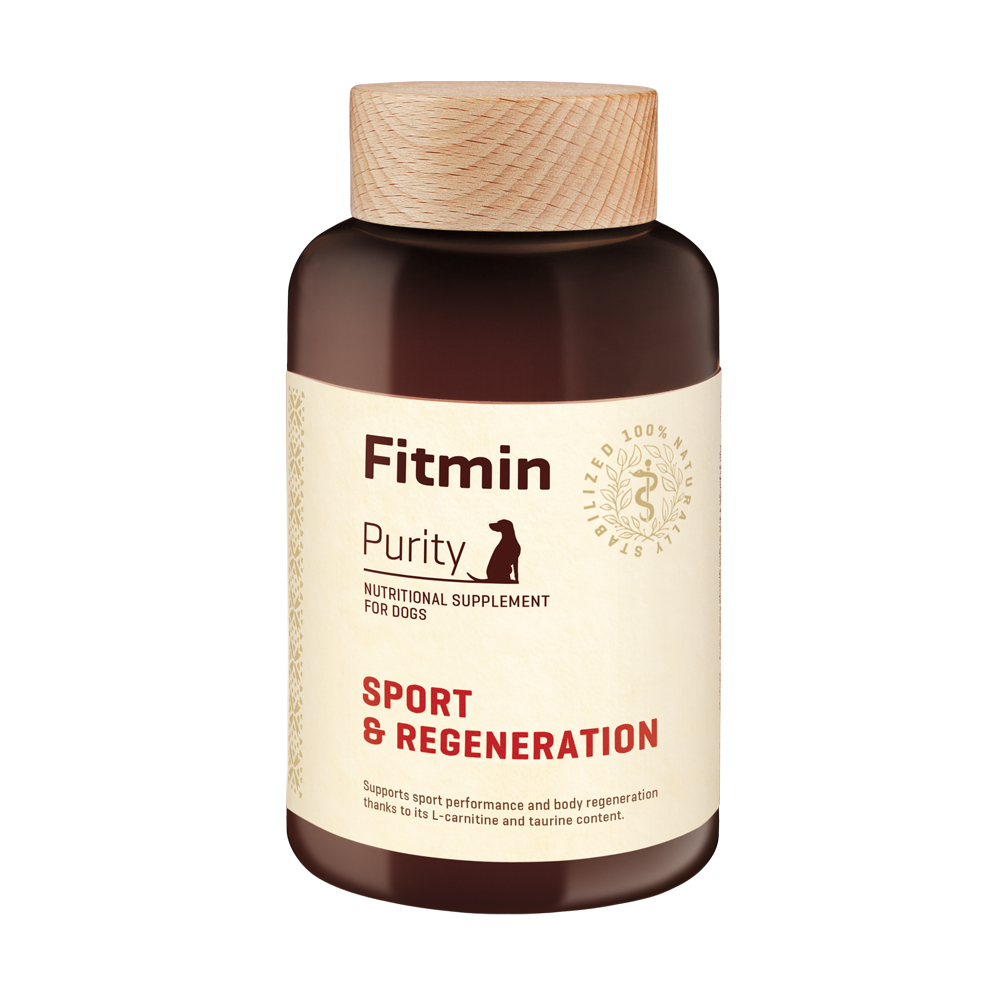 The supplement helps to enhance physical performance and endurance. It provides a source of instant energy, thereby promoting faster regeneration. It helps reduce stress and delay fatigue during strenuous activities. It also promotes muscle growth and protection. The supplement also promotes strengthening of the  immunity system thanks to its ß-glucan content.
crude protein 35%, crude oils and fat 6.5%, crude fibre 0.6%, crude ash 16.2%.
Benefits
Supports sport performance and body regeneration thanks to its L-carnitine and taurine content.
Composition
dried poultry meat, dried whey, hydrolysed poultry meat and offal, maltodextrin, inactivated yeast of the Saccharomyces cerevisiae genus (beta glucans), calcium dihydrogen phosphate, brewer's yeast, dextrose, Chlorella algae, calcium carbonate.