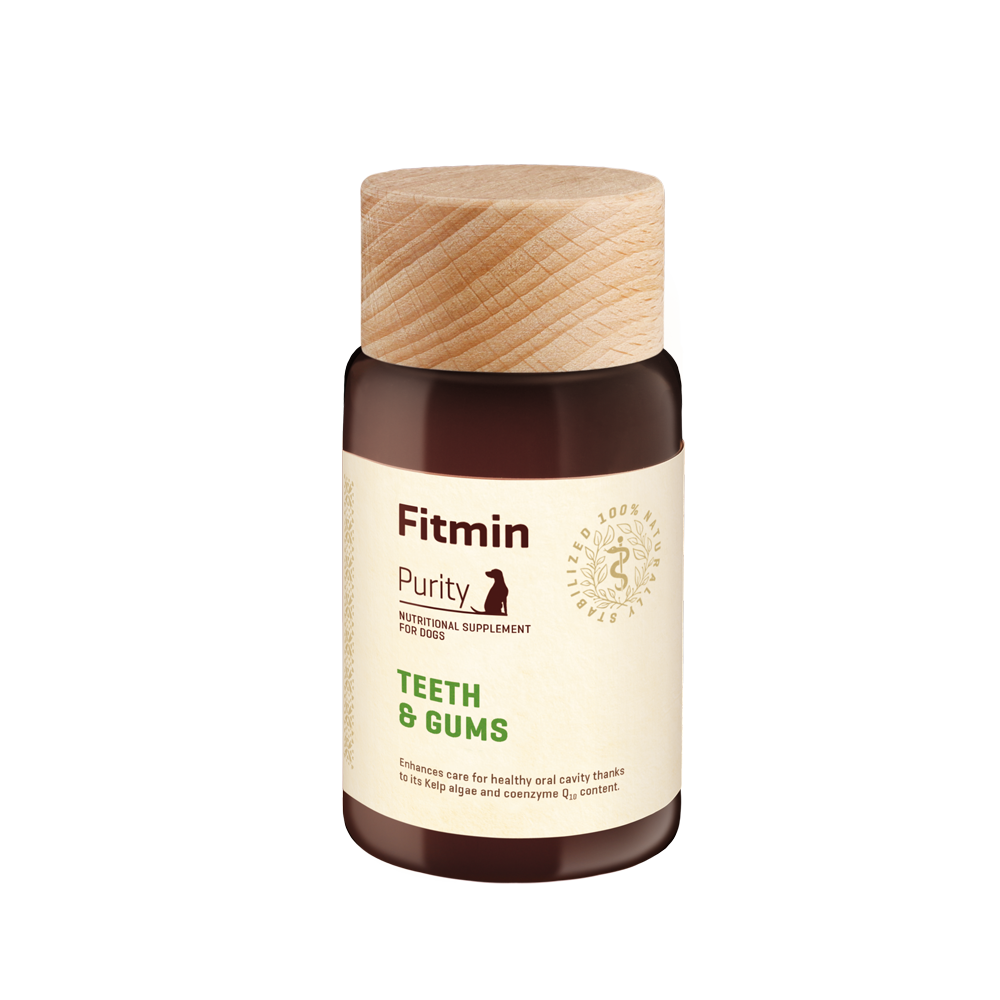 The supplement helps to prevent the formation of plaque and tartar in dogs mouth. Thanks to its antibacterial properties it promotes the prevention of gum disease, reduces gingival bleeding and strenghtens tooth enamel. The supplement also promotes strengthening of the immunity system thanks to content of ß-glucan.
crude protein 3.5 %, crude oils and fat 4.5 %, crude fibre 4.8 %, crude ash 18.1 %.
Benefits
Enhances care for healthy oral cavity thanks to its Kelp algae and coenzyme Q10 content.
Composition
kelp (Ascophyllum nodosum) 74.5 %, inactivated yeast Saccharomyces cerevisiae, coenzyme Q10 2.5%.