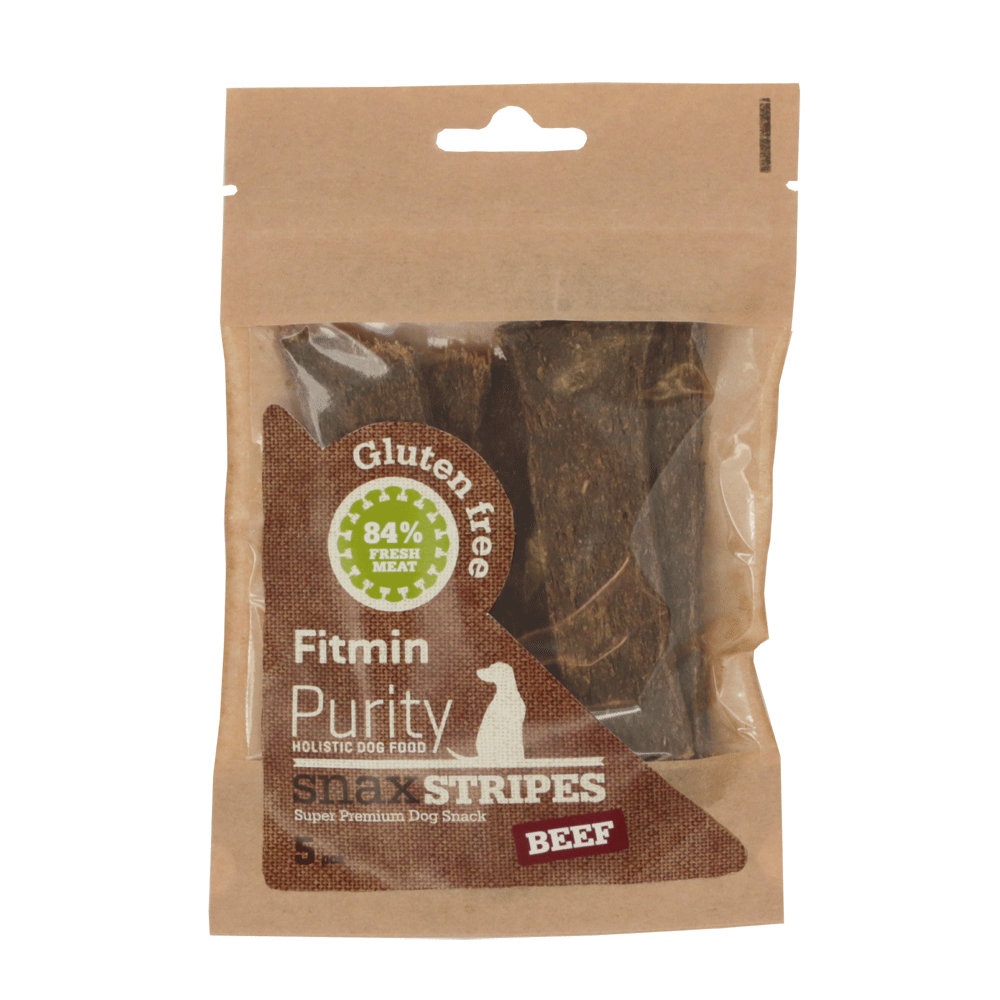 Natural hypoallergenic treat for dogs. For oral hygiene (mint and kelp algae) Natural treat Gluten-free No added salt No chemicals High percentage of meat Hypoallergenic Easily digestible Excellent nutritional value
Crude protein 44 %, crude oils and fat 17 %, crude fibre 1,9 %, crude ash 4 %.
Benefits
Super-premium treats for dogs Natural Snack Gluten-free No added salt No (nasty) chemicals Rich in protein Hypoallergenic treat Sensitive and easy to digest Great nutrition value
Composition
fresh veal and beef 84 %, amaranth flour, mixture of dried herbs (common nettle, dandelion, chamomile, lemon balm, littleleaf linden), brewer's yeast 1 %, linseed 0.5 %.