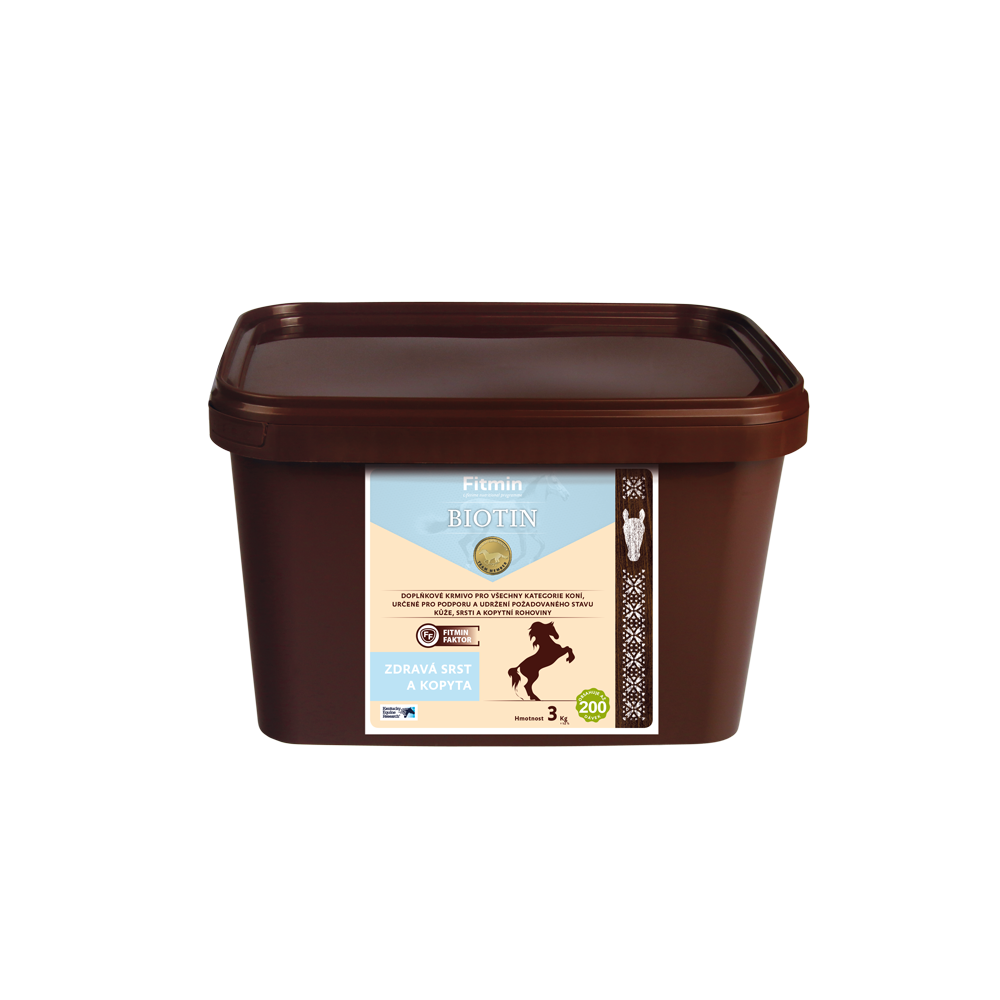 Supplementary feed for all categories of horses, intended to enhance and maintain the skin, coat and hooves in desirable condition.
Crude protein 15.5%, crude oils and fats 9,7%, crude fibre 16.7%, gross ash 9.8%, sodium 0.06%.
Benefits
- Biotin and organically bound zinc, essential ingredients for strengthening and promoting the growth of hoof horn
- Enriched with OMEGA 3 fatty acids (ALA, DHA, EPA)
- Organically bound selenium and vitamin E with antioxidant effects protect cells against free radicals
- Highly utilisable trace elements organically bound in the form of chelates
- Contains ingredients naturally rich in nucleotides and mannan oligosaccharides that support the immune system
- The binder of toxins produced by fungi helps to regulate the impact of mycotoxins and reduces their absorption
Composition
Dried alfalfa, wheat bran, wheat flour, soybean oil, fennel fruit, linseed, inactivated Saccharomyces cerevisiae yeast 9000 mg/kg, dried Schizochytrium limacinum algae 1000 mg/kg.