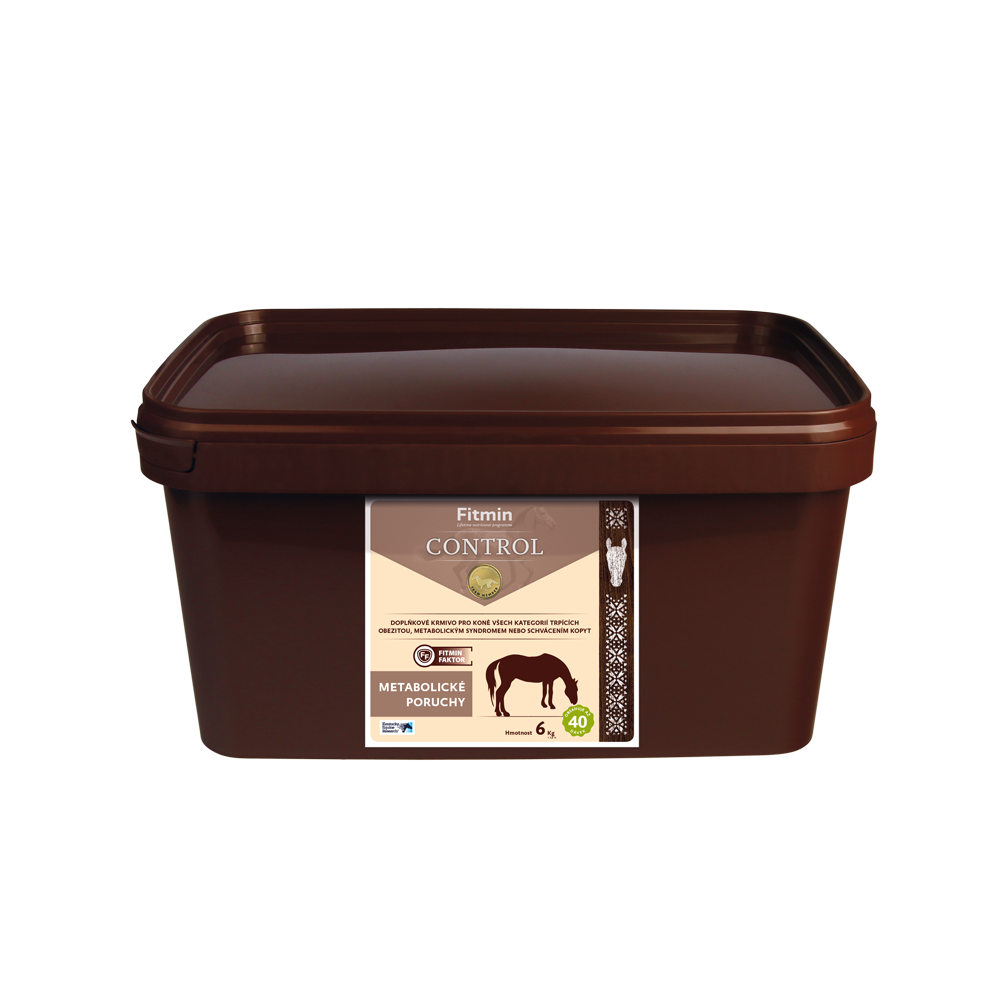 Supplementary feed intended for horses of all age categories suffering from obesity, metabolic syndrome or laminitis.
Gross protein 13%, gross oils and fat 2.1%, gross fibre 11,2%, gross ash 32%, starch 3.7%, calcium 3.4%, sodium 2.3%, phosphorus 4.4%.
Benefits
- The low-calorie nutrient concentrate, together with forage, completely covers the nutritional need for vitamins and minerals
- Protein quality is enhanced by the addition of essential amino acids lysine and methionine
- Enriched with MSM (methylsulfonylmethane) and L-carnitine
- Biotin and organically bound zinc for strengthening and promoting the growth of hoof horn
- A low starch content of max. 5%
- Contains ingredients naturally rich in nucleotides and mannan oligosaccharides that support the immune system
- The binder of toxins produced by fungi helps to regulate the impact of mycotoxins and reduces their absorption
- OMEGA 3 fatty acids (DHA, EPA) contribute to the normal function of the heart, brain and vision
- Fitmin Faktor enhances the function of the digestive system, supports intestine regeneration and increases food utilisation
Composition
Dried alfalfa, calcium dihydrogenphosphate, wheat bran, apple pomace, sodium chloride, rice bran, magnesium oxide, inactivated Saccharomyces cerevisiae yeast 27000 mg/kg, methylsulfonylmethane 25000 mg/kg, magnesium sulphate, linseed, fennel fruit, dried Schizochytrium limacinum algae, 3000 mg/kg.