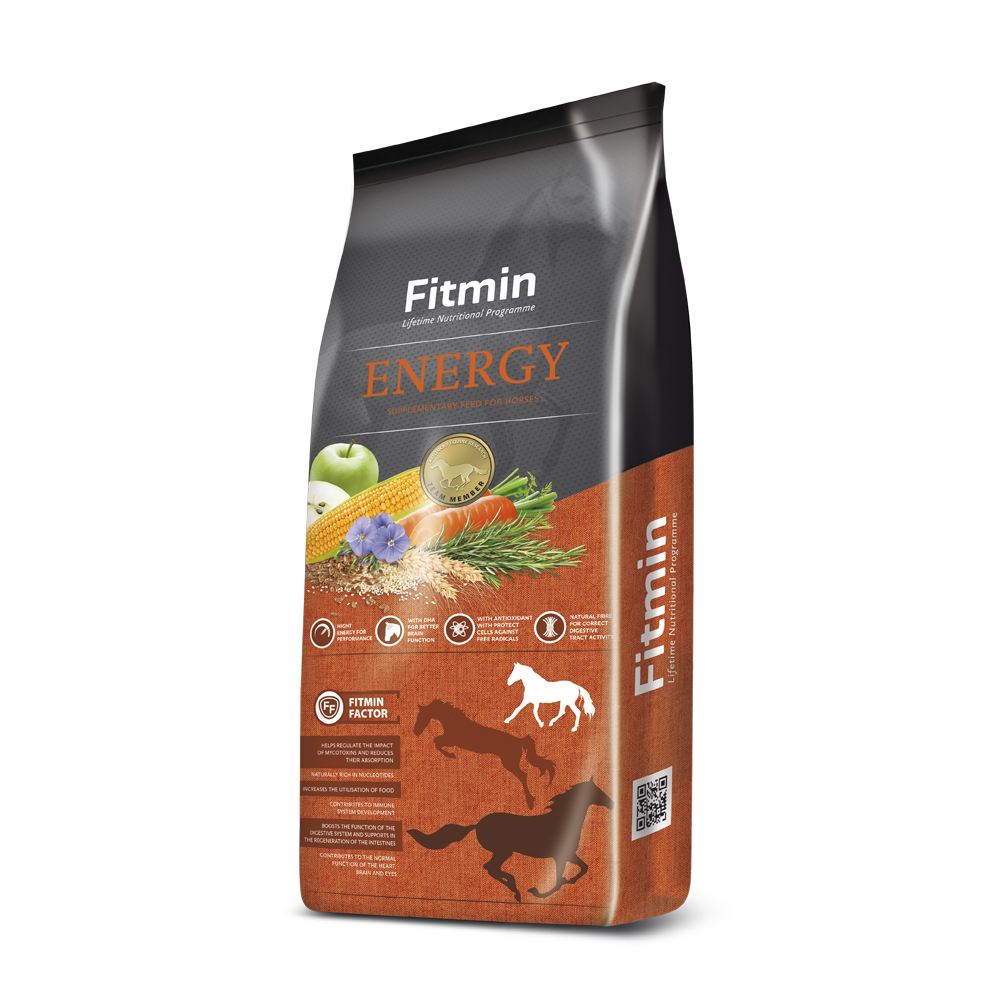 Extruded supplementary food with a high content of easily utilisable energy for horses during periods of training or other workload.
gross protein 9.5%, gross oils and fat 13%, gross fibre 4%, gross ash 2.2%, sodium 0.02%, DE 15.5 MJ/kg.
Benefits
- Provides easily utilisable energy in the form of oils and extruded cereals.
- High nutrient digestibility due to extrusion, which is a prerequisite for maximum performance The contained mycotoxin binder helps to regulate the impact and reduce the absorption of mycotoxins, thus reducing their effects on horses' health and performance
- Enrichment with OMEGA 3 fatty acids (EPA, DHA) contributes to the normal function of the heart, brain and vision
- Contains ingredients naturally rich in nucleotides, the building materials of the DNA and RNA nucleic acids
- Mannan oligosaccharides contribute to immune system development
- Fitmin Faktor enhances the function of the digestive system, supports intestine regeneration and increases food utilisation
- High hygienic standard of the food is guaranteed by thermal stabilisation
Composition
corn, barley, peeled oats, soybean oil, dried alfalfa, sugar, inactivated Saccharomyces cerevisiae yeast 9000 mg/kg, dried Schizochytrium limacinum algae 1000 mg/kg.