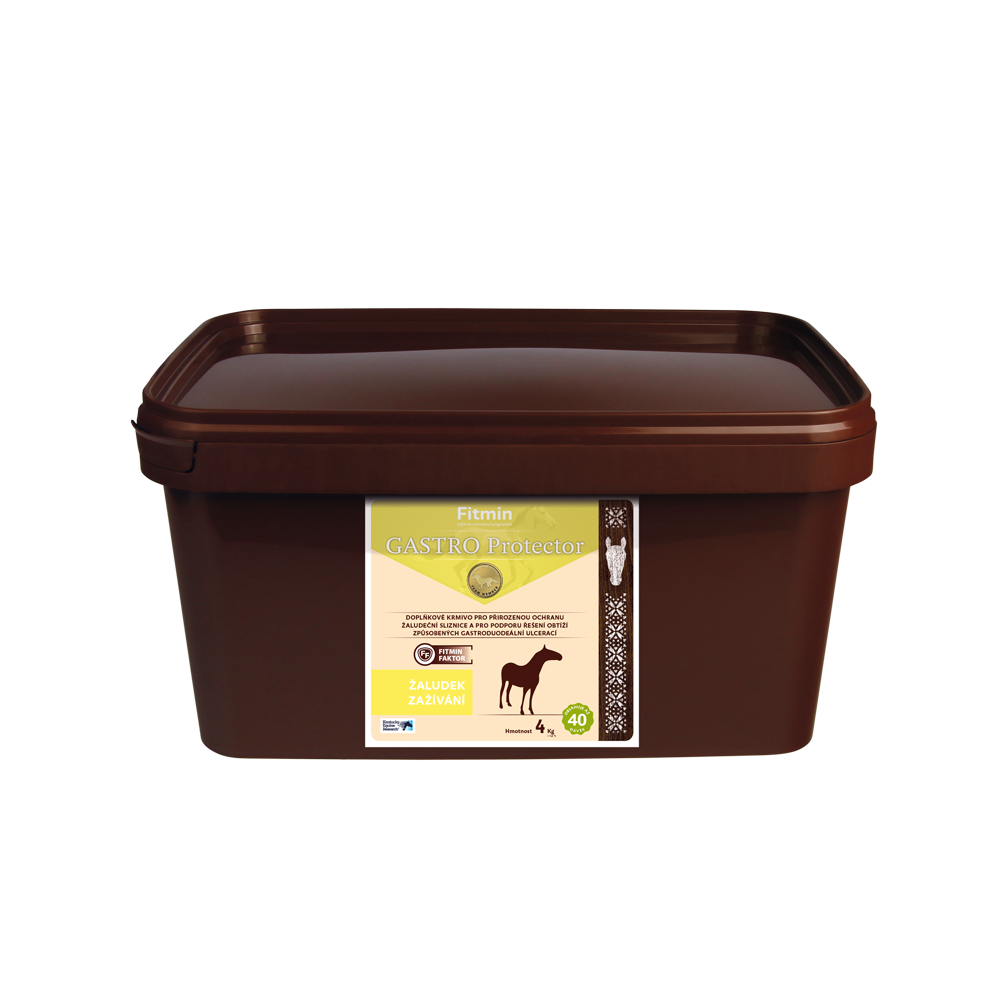 Food supplement for horses of all categories for natural protection of the gastric mucosa and to help with ailments caused by gastroduodenal ulceration.
Gross protein 4%, gross oils and fat 5%, gross fibre 14.5%, gross ash 0.8%.
Benefits
- Naturally protects the gastric mucosa
- Fitmin Faktor promotes epithelial regeneration and intestine regeneration, and enhances the function of the digestive system
- The buffering effect of calcium aluminium silicate stabilises the pH of the stomach
- Enriched with active probiotics
- Contains ingredients naturally rich in nucleotides and mannan oligosaccharides that support the immune system
- The binder of toxins produced by fungi helps to regulate the impact of mycotoxins and reduces their absorption
- OMEGA 3 fatty acids (DHA, EPA) contribute to the normal function of the heart, brain and vision
Composition
Dried alfalfa, apple pomace, soybean oil, inactivated Saccharomyces cerevisiae yeast 45000 mg/kg, dried Schizochytrium limacinum algae 5000 mg/kg, glycerine, sodium hyaluronate.