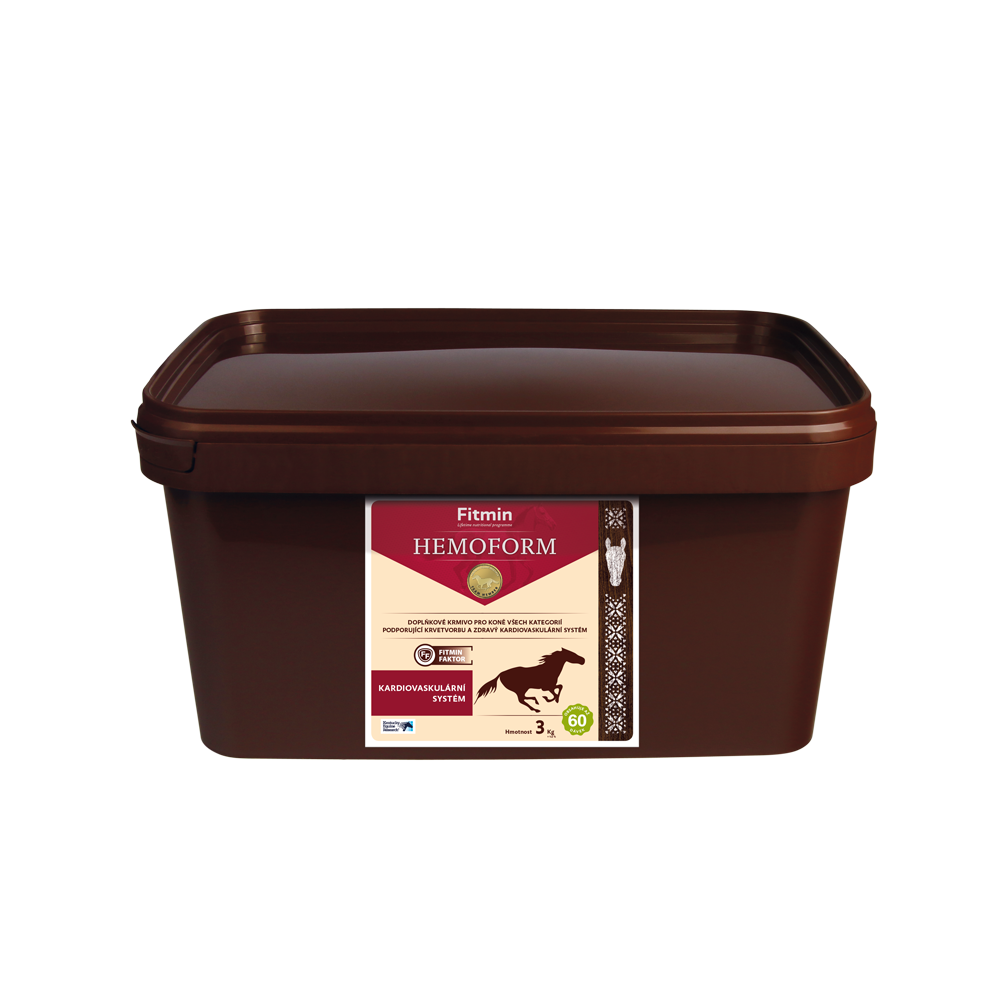 Supplementary feed with a complex of active substances supporting the cardiovascular system and tissue elasticity. Yucca shidigera is rich in saponins and has a detoxifying effect while the vitamin B complex supports blood formation and contributes to a healthy formation of red blood cells.
Raw protein 20%, raw oils and fat 2%, raw fibre 2.5%, raw ash 5.3%, sodium 0.1%.
Benefits
Supports blood formation: The complex of iron, copper and manganese in the organic chelate bond combined with the vitamin B complex, B12, folic acid and vitamin C supports the formation of red blood cells needed to transfer tissue oxygen and essential nutrients. Supports tissue elasticity: the combination of collagen sourced from Nordic cod skin and hyaluronic acid supports the elasticity and strength of body tissues, joints, tendons, skin including the vascular system. Detoxification: Yucca shidigera is rich in saponins, active ingredients that help remove pathological deposits from the body and bloodstream. Combined with the herbal complex, it supports overall detoxification of the body. Antioxidant complex – with their antioxidant effect, organically bound selenium and vitamins E and C help protect cells from harmful free radicals.
Composition
Amaranth flour, rice flour, inactivated yeast Saccharomyces cerevisiae, mixture of dried herbs 12%, fish collagen 5%, seaweed (Clorella, Schizochytrium), yucca shidigera 2%, sodium hyaluronate 0.05%.