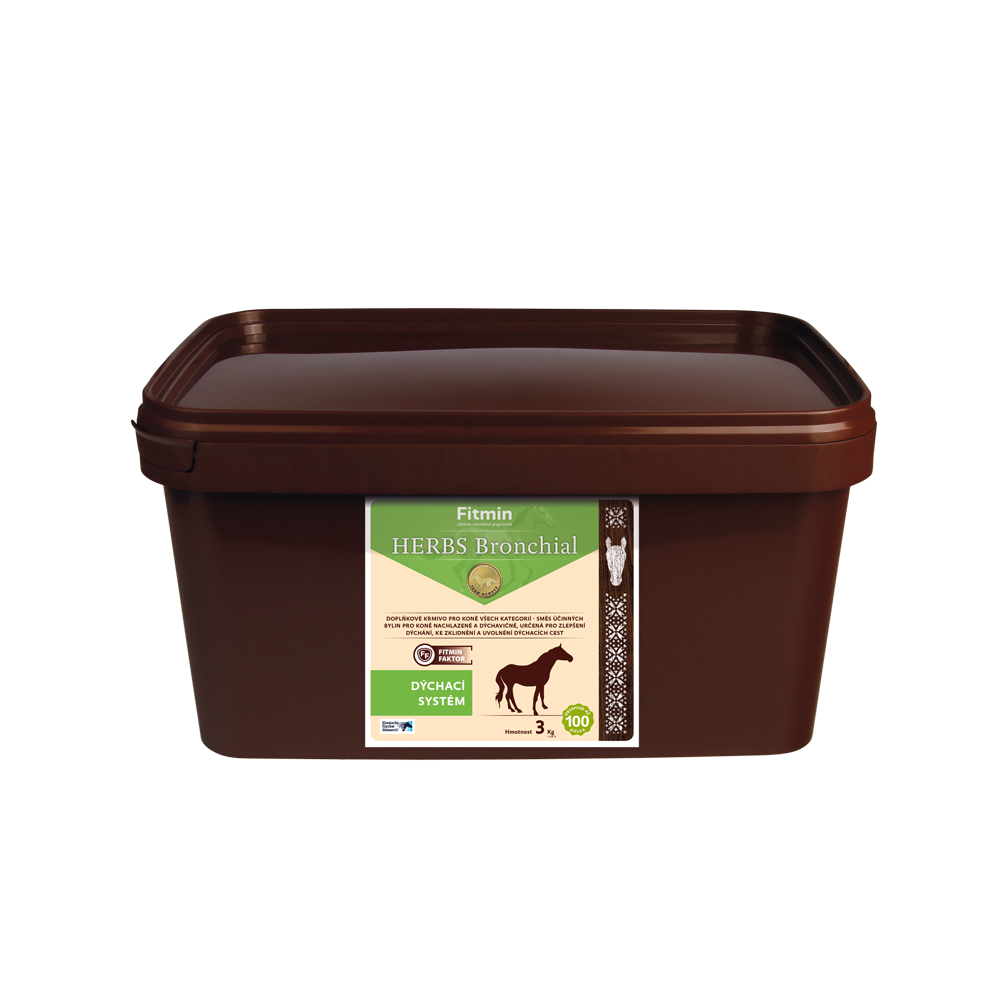 Supplementary feed for horses of all categories. A mix of effective herbs intended to improve the horse's respiration during increased strain; it is also intended for horses with cold, short-winded horses and horses requiring soothing and clearing of the respiratory tract.
Gross protein 19.7%, gross fibre 15.6%, gross oils and fat 4%, gross ash 12.9%, sodium 0.04%.
Benefits
- Unique herb mix - natural product
- Promotes healthy respiration in horses
- With positive effect on the clearing and soothing of the respiratory tract
- Contains ingredients naturally rich in nucleotides and mannan oligosaccharides that support the immune system
- The binder of toxins produced by fungi helps to regulate the impact of mycotoxins and reduces their absorption
- Fitmin Faktor enhances the function of the digestive system, supports intestine regeneration and increases food utilisation
- OMEGA 3 fatty acids (DHA, EPA) contribute to the normal function of the heart, brain and vision
Composition
Mix of dried herbs 91%, malt sprouts, inactivated Saccharomyces cerevisiae yeast 27000 mg/kg, dried Schizochytrium limacinum algae 3000 mg/kg.