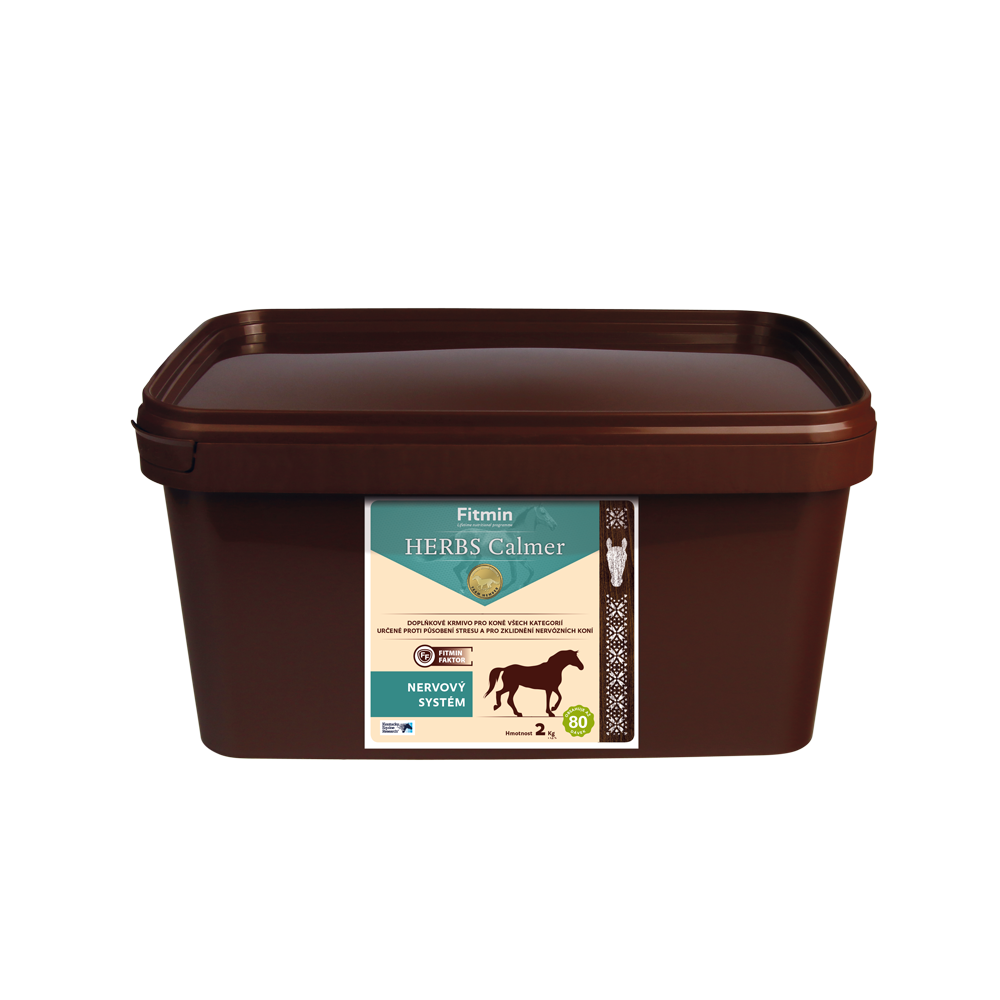 The composition of this supplementary feed helps reduce the effects of stress factors and calms nervous horses. It is recommended for use before every planned event that is stressful for horses such as transport, presence in a new evironment or during post-injury recovery.
Raw protein 9.5%, raw fibre 19,7%, raw oils and fat 1,3%, raw ash 2%, sodium 0.02%, magnesium 1%.
Benefits
The vitamin B complex reduces stress and helps keep the nervous and immunity system healthy. Vitamin C supports recovery after physical and mental stress. The mixture of herbs contains balm for overall soothing and hawthorn that has calming effects afterhigh nervous tension and prolonged stress. Magnesium aids proper muscle function and reduces anxiety and irritability. Containing the omega 3 fatty acid DHA, the dried seaweed Schizochytrium limacinum supports normal brain function.
Composition
Mixture of dried herbs (93.5%), magnesium oxide, inactivated yeast Saccharomyces cerevisiae, dried seaweed Schizochytrium limacinum 1,000 mg/kg.