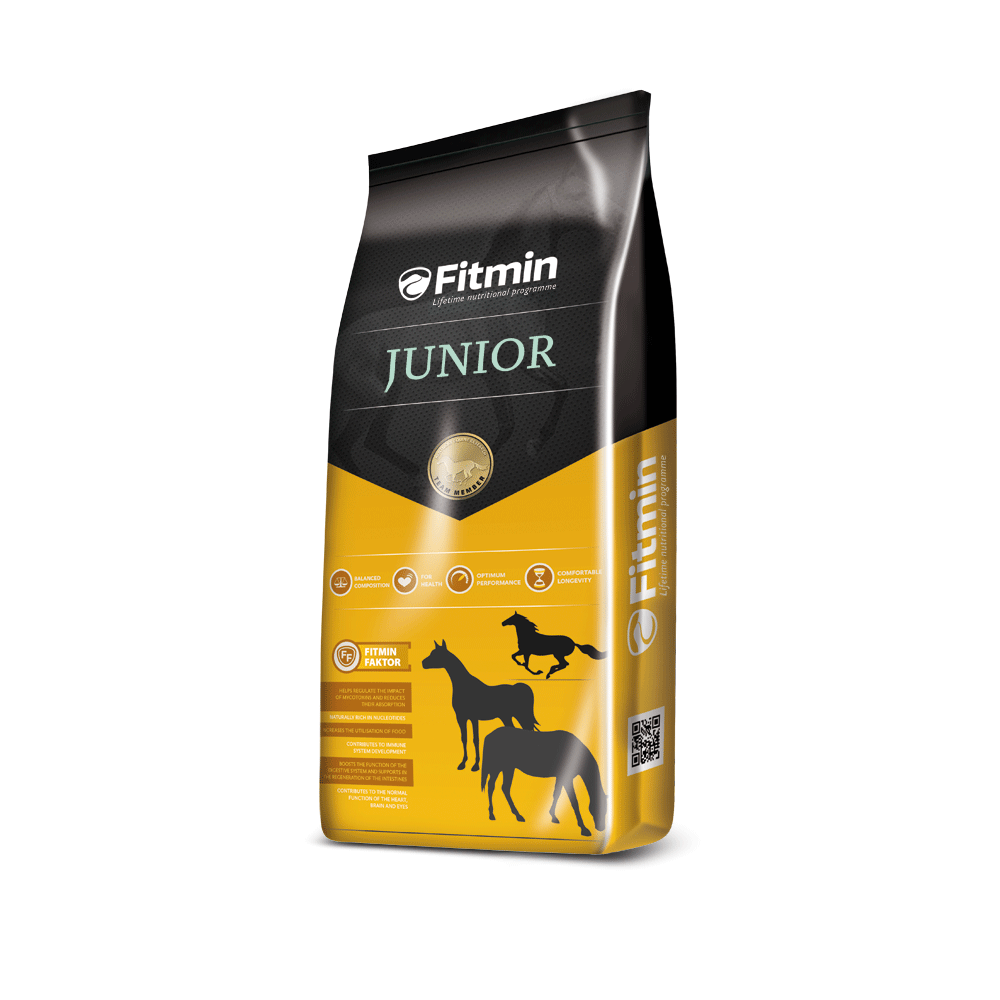 Granulated supplementary feed intended for young horses up to 24 months of age; may also be administered to gestating and lactating mares.
Gross protein 14%, gross fibre 5.6%, gross oils and fat 10.7%, gross ash 6.9%, calcium 0.77%, sodium 0.43%, phosphorus 0.45%.
Benefits
- In combination with meadow hay completely covers the nutritional needs of a young horse
- Contains high-quality protein, which is an important part of nutrition not only for foals and young horses, but also for lactating mares and mares in late pregnancy
- Contains ingredients naturally rich in nucleotides that support healthy growth and development
- Protein quality is enhanced by the addition of amino acid lysine
- Fitmin Faktor enhances the function of the digestive system, supports intestine regeneration and increases food utilisation
- Enrichment with OMEGA 3 fatty acids (EPA, DHA) contributes to the normal function of the heart, brain and vision
- The binder of toxins produced by fungi helps to regulate the impact of mycotoxins and reduces their absorption
- Mannan oligosaccharides contribute to immune system development
- High hygienic standard of the food is guaranteed by thermal stabilisation
- Excellent taste
Composition
barley, dried alfalfa, wheat bran, corn, soybean oil, malt sprouts, calcium carbonate, sodium chloride, inactivated Saccharomyces cerevisiae yeast 9000 mg/kg, dried Schizochytrium limacinum algae, 1000 mg/kg.