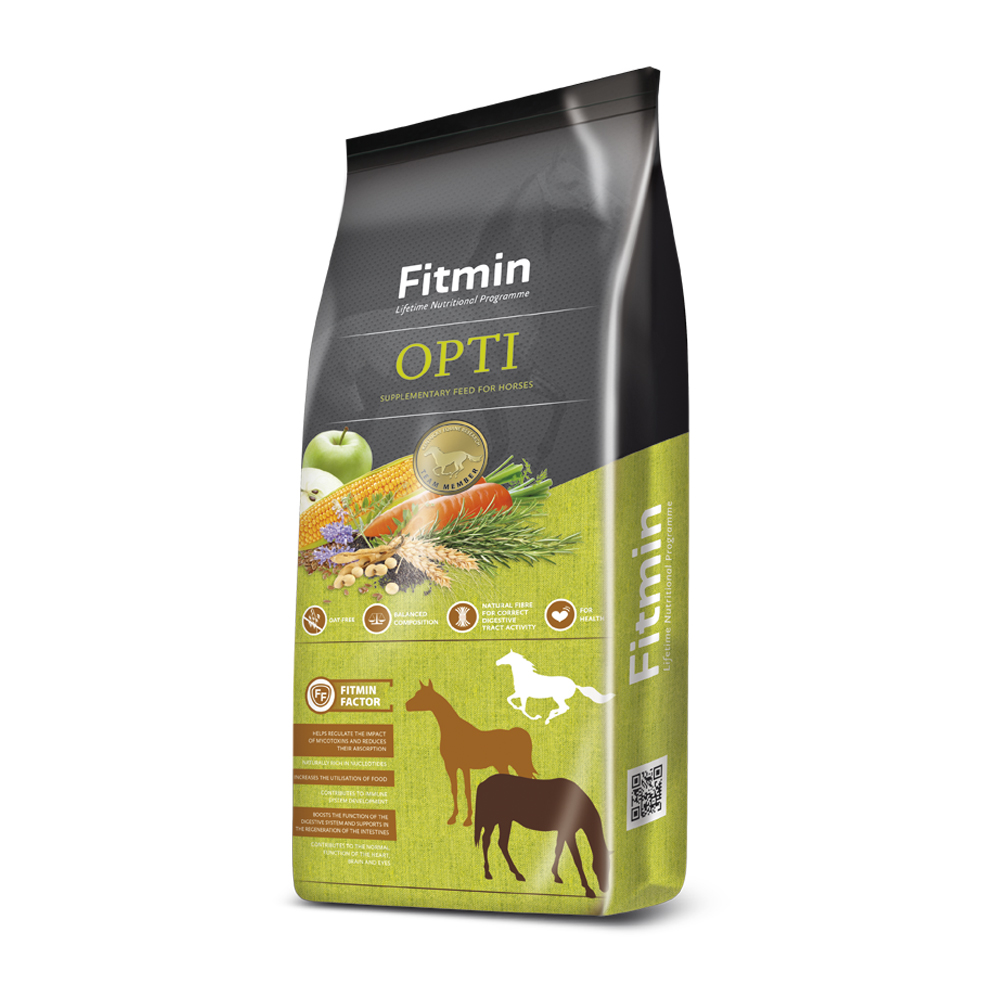 Supplemental horse feed with high content of easily digestible protein and essential amino acids intended for all categories of horses. Particularly suitable for increasing muscle mass, improving condition and supporting healthy growth and development or for pregnant and lactating mares.
crude protein 15%, crude oils and fats 8%, crude fibre 6%, crude ash 9.6%, calcium 1.6%, sodium 0.27%, phosphorus 1.2%. .
Benefits
- Contains high-quality and easily digestible protein, the quality of which is enhanced by the addition of essential amino acids lysine and methionine
- Enrichment with OMEGA 3 fatty acids (EPA, DHA) contributes to the normal function of the heart, brain and vision
- Contains ingredients naturally rich in nucleotides, the building materials of the DNA and RNA nucleic acids
- The binder of toxins produced by fungi helps to regulate the impact of mycotoxins and reduces their absorption
- Mannan oligosaccharides contribute to immune system development
- Fitmin Faktor enhances the function of the digestive system, supports intestine regeneration and increases food utilisation
- High digestibility due to extrusion
- High hygienic standard of the food is guaranteed by thermal stabilisation
- Excellent taste
Composition
corn, barley, extruded soybean meal, dried alfalfa, soybean, calcium dihydrogenphosphate, whey powder, calcium carbonate, sugar, wheat flour, sodium chloride, inactivated Saccharomyces cerevisiae yeast 9000 mg/kg, dried Schizochytrium limacinum algae, 1000 mg/kg.