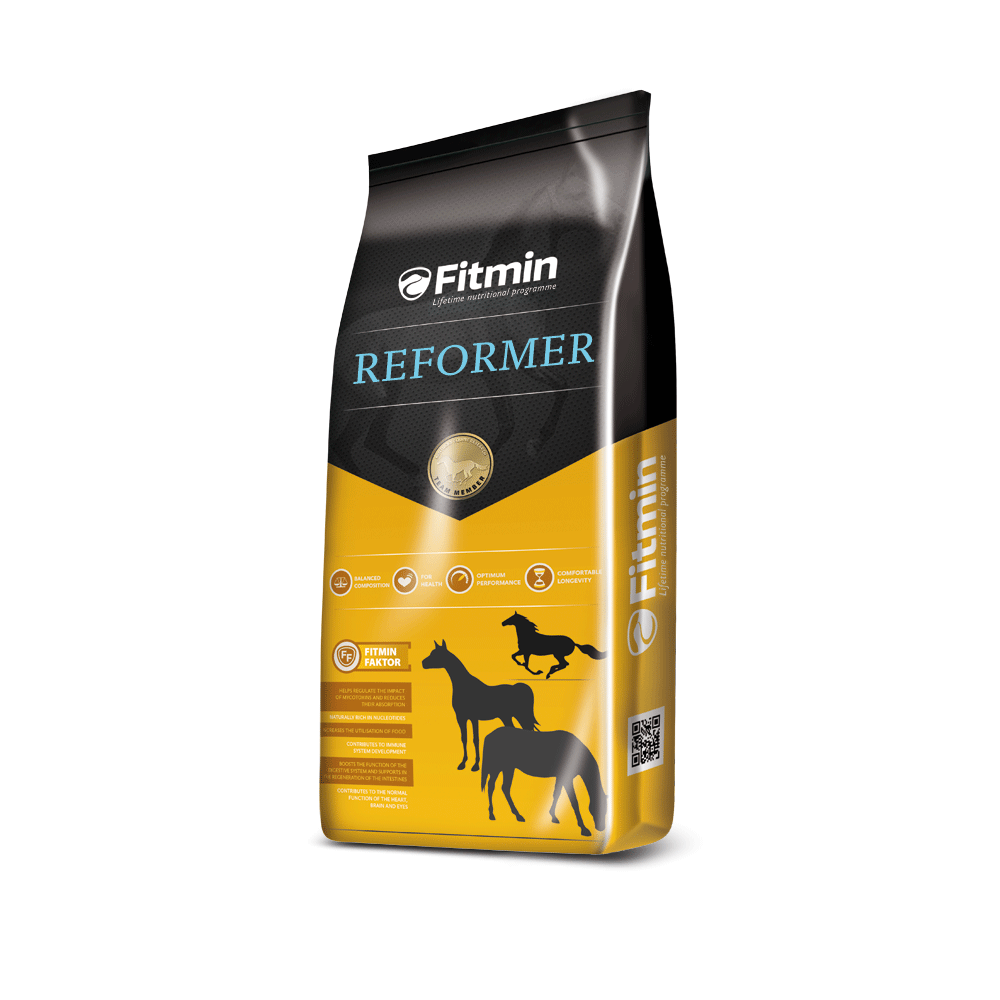 The granular supplementary food is intended for horses of all categories, especially horses in recovery. Supports improvement of the overall condition. The contained rice bran is stabilised and enriched with calcium and vitamin E.
gross protein 16%, gross oils and fat 9%, gross fibre 14.5%, gross ash 11%, calcium 1.9%, phosphorus 1%, sodium 0.06%, DE 10 MJ/kg.
Benefits
- Enrichment with vitamin E with antioxidant effects protects cells against free radicals and prevents painful tying-up
- Technological modification stabilises the fats contained
- Calcium supplement for proper ratio to phosphorus
- Fitmin Faktor enhances the function of the digestive system, supports intestine regeneration and increases food utilisation
- Enrichment with OMEGA 3 fatty acids (EPA, DHA) contributes to the normal function of the heart, brain and vision
- The binder of toxins produced by fungi helps to regulate the impact of mycotoxins and reduces their absorption
- Contains ingredients naturally rich in nucleotides
- Mannan oligosaccharides contribute to immune system development
- Granulation reduces dust
- Excellent taste
Composition
rice bran, dried alfalfa, wheat bran, calcium carbonate, inactivated Saccharomyces cerevisiae yeast 9000 mg/kg, dried Schizochytrium limacinum algae 1000 mg/kg.