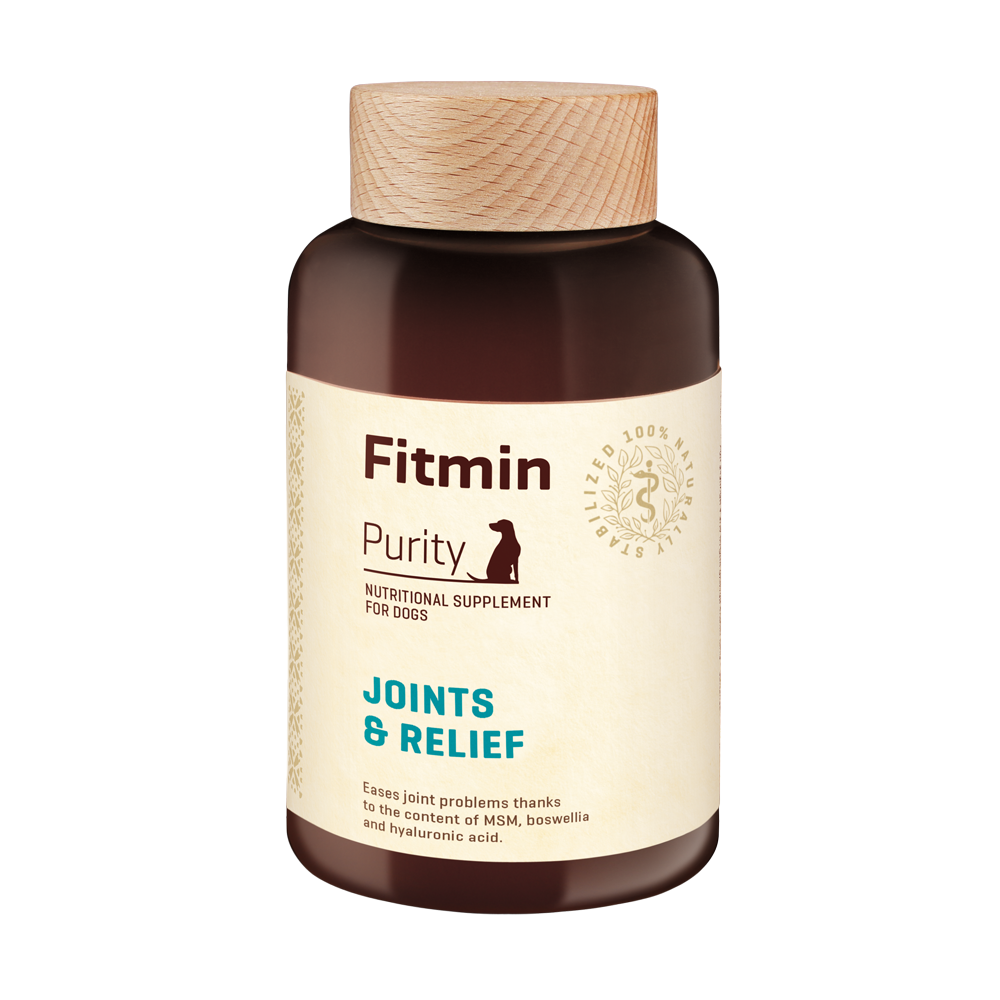 Enhances the natural regenerative capabilities of joint cartilage and ligaments. Thanks to its complete formula, which includes anti-inflammatory MSM and boswellia, the supplement is particularly suitable for older dogs who have problems with their musculoskeletal system caused by injury or age. Preventively improves health of the musculoskeletal system. It is enriched with pure collagen peptides to promote healthy joint function.
crude protein 72%, crude oils and fat 1.2%, crude fibre 0.1%, crude ash 9.2%.
Benefits
Eases joint problems thanks to the content of MSM, boswellia and hyaluronic acid.
Composition
collagen peptide, hydrolysed poultry meat and offal, glucosamine 13%, hydrolysed collagen, chondroitin sulpha 5,5%, methylsulphonylmethane 5.2%, shark cartilage, sea shells (calcified), hyaluronic acid 0.8%, Boswellia serrata extract 0.5%.