Dibaq appoints new Production Manager
Fitmin has appointed Mr. Jan Bureš MSc. as the new production director of Dibaq a.s., the parent company of the FITMIN brand.
Fitmin is a traditional Pet food Czech brand located in the foothills of the Eagle Mountains, has welcomed a new head of production. After his three-year tenure in the company, Jan Bureš has succeeded Mr. Jaroslav Trávníček in the position due to retirement after working in the company for several years. Mr. Bureš's rich experience from the technical and production departments is a valued asset for the entire company.
Jan Bureš joined Dibaq as a production technician at the PET FOOD mixing plant in 2020. During his career, he gained experience in many positions, from CNC machine adjuster, workshop supervisor, and production manager to the head of the production-technical department. In 2009, he received a Master of Science in Engineering Technology (MSc.) degree from the University of Kent, UK.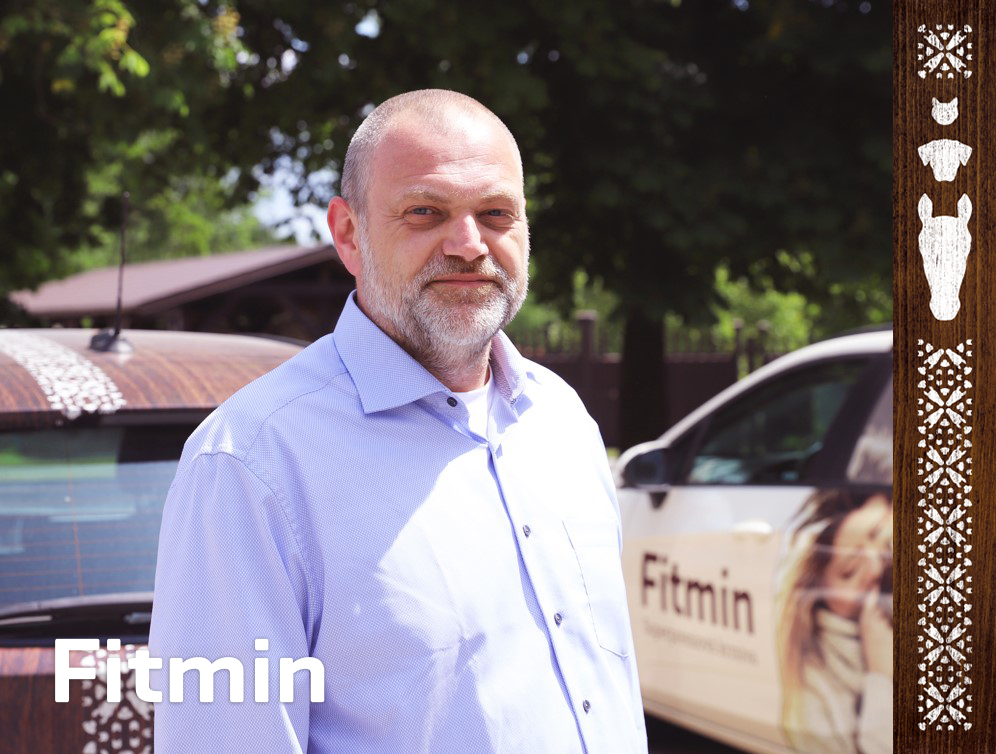 The way forward
With a new director comes new goals and challenges for the future. "One of the most important tasks facing me in my new position is to fine-tune the functionality of the new ERP system and complete the related divided projects," says Bureš. The main challenge is the production itself. Completing its further development by the overall vision of the company. Whether it is an increase in extrusion performance, an efficiency in stock control, or a more flexible response to the customer's requirements.
Together with the arrival of a new production director in the company, they also celebrated another great success. "In June, we successfully passed and received the ISO 22000 certificate. This standard defines the requirements for the food safety system, within the entire production chain. Obtaining the certificate is a tremendous achievement for us. But at the same time, we see it as a commitment and we want to continue moving forward in this area," says the new production director, Jan Bureš. Thanks to this, companies gain the opportunity to prevent any reduction in quality, contamination or deterioration of the products
What does ISO 22000 mean for our customers?
ISO 22000 is a food safety management system, which is outcome-focused, providing requirements for any organization in the food industry with an objective to help to improve overall performance in food safety. This standard ensures you obtain traceable, safely prepared and produced feed for all FITMIN products. Based on these principles:
· Interactive communication
· System management
· Prerequisite programs
· HACCP principles
ISO 22000 is an industrial-specific risk management system for any type of food safety, which includes farming, processing, manufacturing, catering, storage and distribution.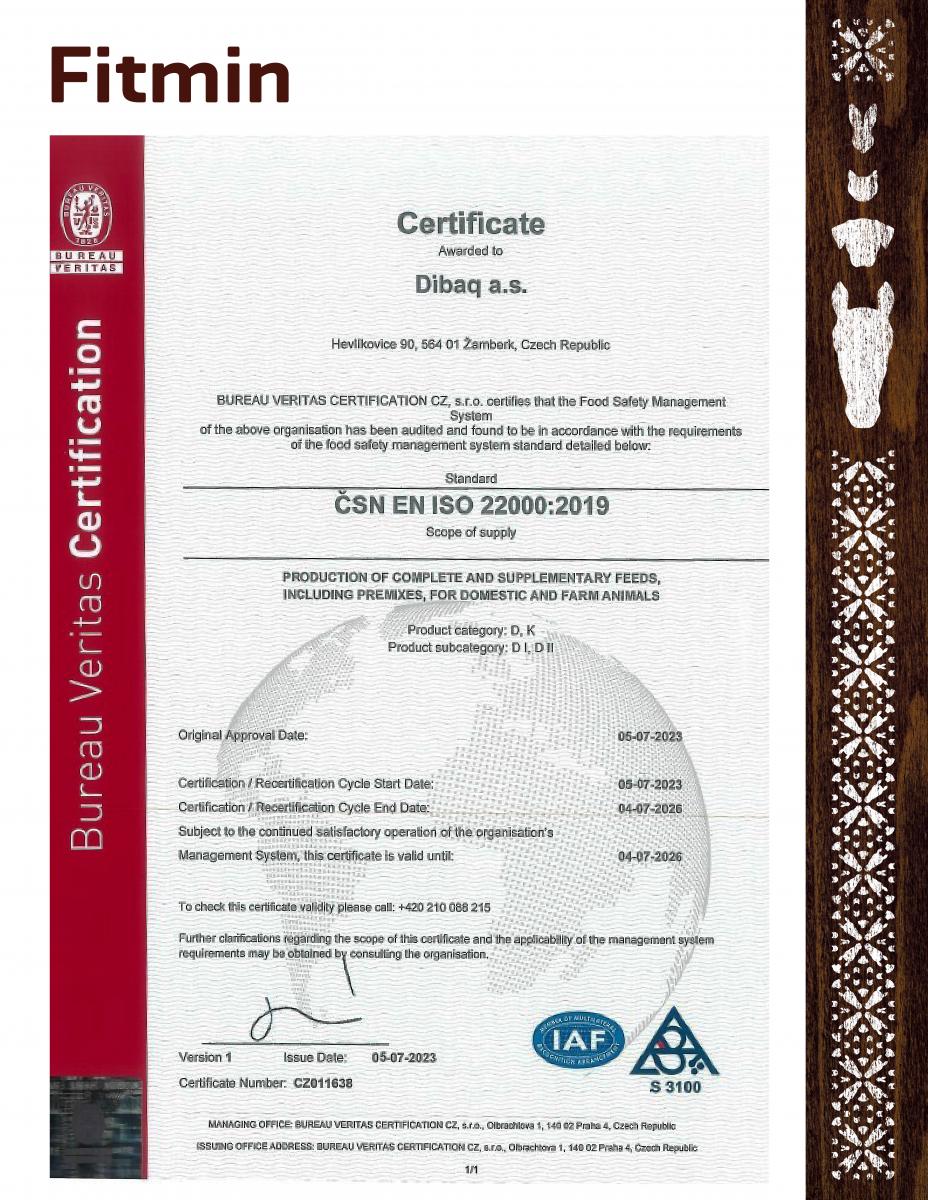 For more information, about Fitmin and their superpremium Pet food for Dogs, Cats, Horses and small animals, please take a look here https://www.fitmin.com/ If you are looking to become one of the team and join our network of distributors around the world please click here: https://b2b.fitmin.com/