How to enjoy the winter months
How to enjoy the winter months with your four-legged friend in good health and well-being?
The winter season brings many questions regarding our canine companions. But if you know how to do it, you can enjoy these months together to the fullest, despite the frost, salted pavements and snowdrifts. Veterinarian and Fitmin brand ambassador Kateřina Franková offers several tips on how to manage winter walks with your dog in good health and how to pass the time at home..
Beware of the pitfalls of walking in winter - Some dogs love the winter; some prefer to hang out in the warmth of the home. Whether yours has it one way or another, it is a good idea to prepare properly for winter walks. "Dogs' paws are very prone to frostbite and the fact that the skin is in direct contact with snow and salt is unfortunately not good for them at all. Fortunately, this does not mean you have to get your pet dog boots right away. It's enough to equip yourself with a nourishing cream or Vaseline and apply it honestly before every walk," recommends Kateřina Franková, veterinarian and Fitmin ambassador. However, what the cream is short on are the snowballs that can form between dogs' toes. The moment you see that the dog steps harder or lightens the paw, take it as a signal to return home to the warmth.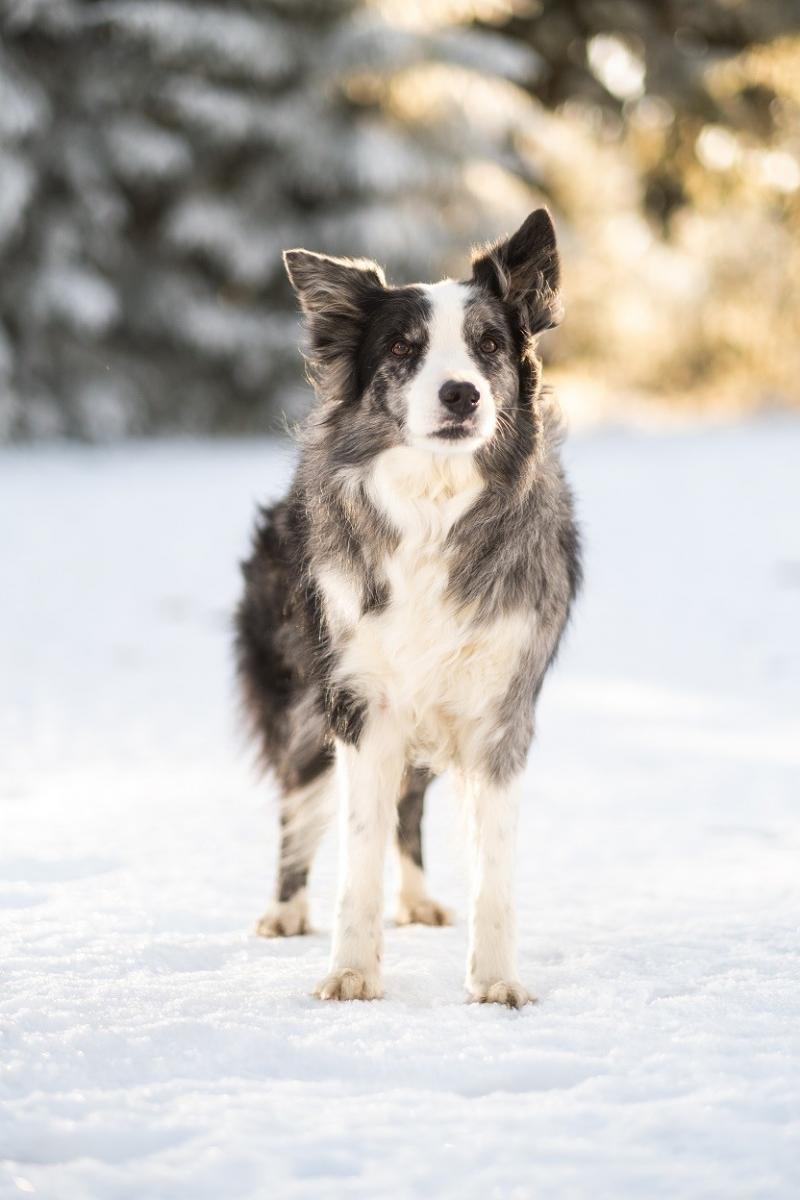 Key factors - From the logic of the matter, shorthaired and small breeds are more susceptible to colds. However, if the dog is active, and likes to run during walks, it is not always necessary to dress him in a sweater or jacket. Dog clothes are especially suitable for those dogs that often suffer from colds, are old or cannot warm up too much by moving. It is also important to consider the length of the walk. If we are going on a day hike with our dog, we have to prepare for it differently than for an hour-long walk around the village or in the park. During winter walks, it is also appropriate to motivate the dog to move. For fun in the park, an ordinary toy, such as a cloth toy, which you can throw to the dog to fetch or tug at, will be more than enough. Trust that it will warm not only your canine partner but also you yourself as a bonus.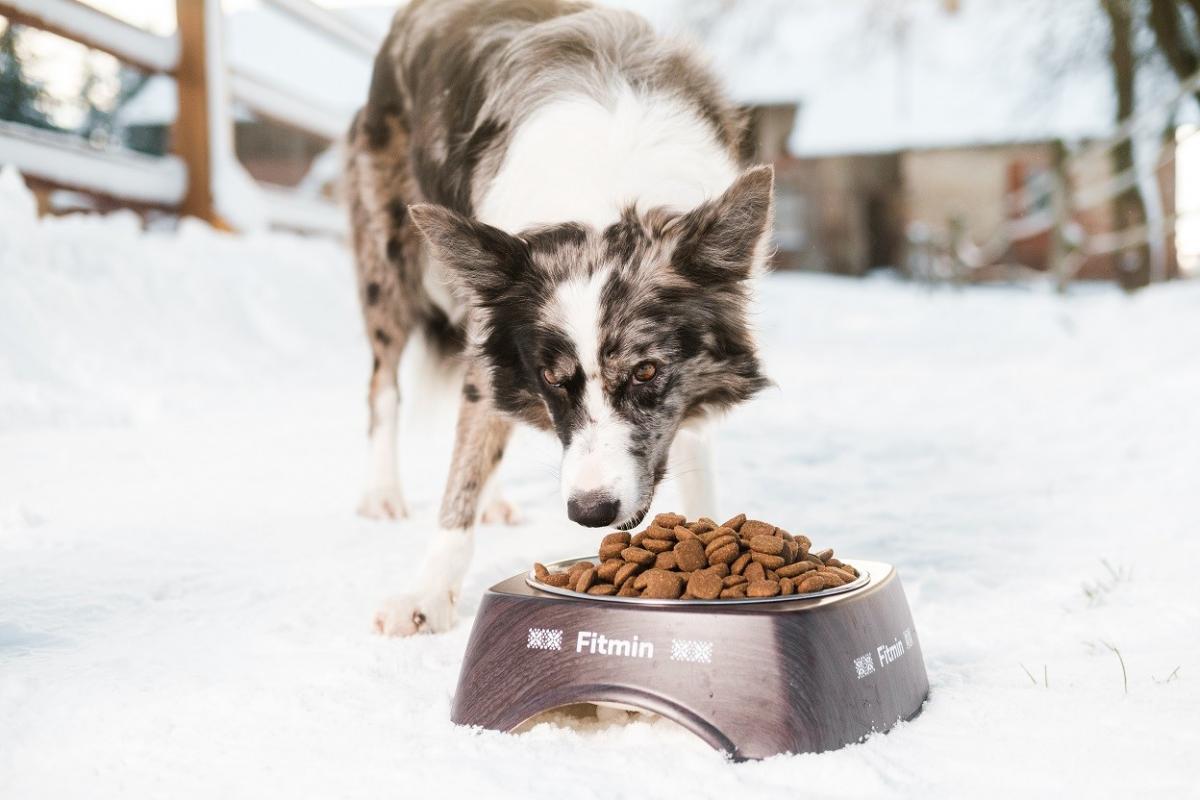 It does not have to be boring at home either -
Even if we already know how to manage winter walks in good health and warmth, during bitter cold or persistent rains, the dog cannot go outside so much. Then you need to be able to occupy him
even during long periods spent indoors. Take this time as an opportunity to teach him something new. If you currently have the space to devote yourself fully to your dog, try training with him, for example, a new command and thus expand his abilities a little further than the classic "sit" or "pace".
But you can also entertain your dog skilfully by building their patience and fine motor skills and brain development. There are already so-called dog puzzles for such purposes, such as the Fitmin pizza-shaped puzzle . "Puzzles work simply. You place a treat in the toy as a reward the dog gets for a correctly solved move. In addition to fun, the toy brings other benefits - it develops logical thinking, motor skills and the ability to concentrate. When playing with puzzles, make sure that you always put treats of one kind into the puzzle," explains veterinarian Kateřina Franková.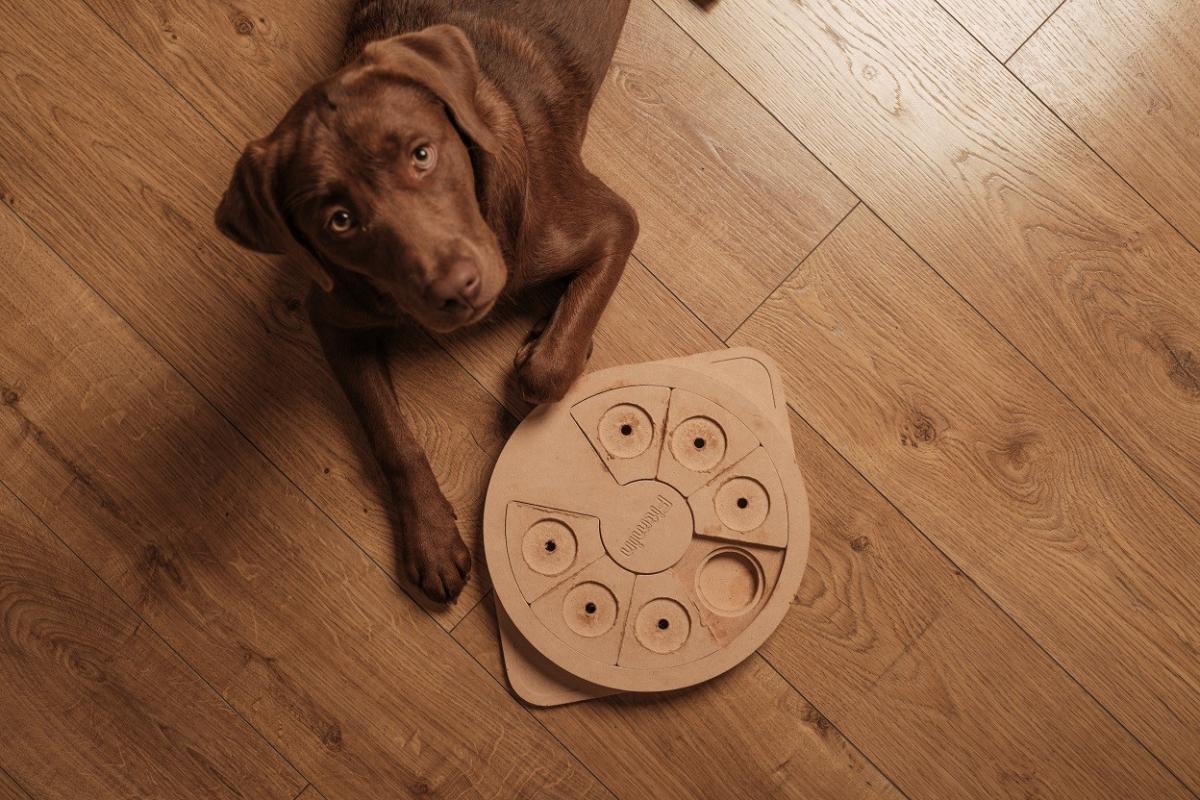 Whether you start training or let your dog play with puzzles, don't forget to motivate him with good treats. We certainly don't consider leftovers from the festive table or sweets to be those, neither of the variants will do him any good. But you can pamper your dog with the Fitmin collection of natural treats , which are made of up to 85% meat and are completely chemical-free.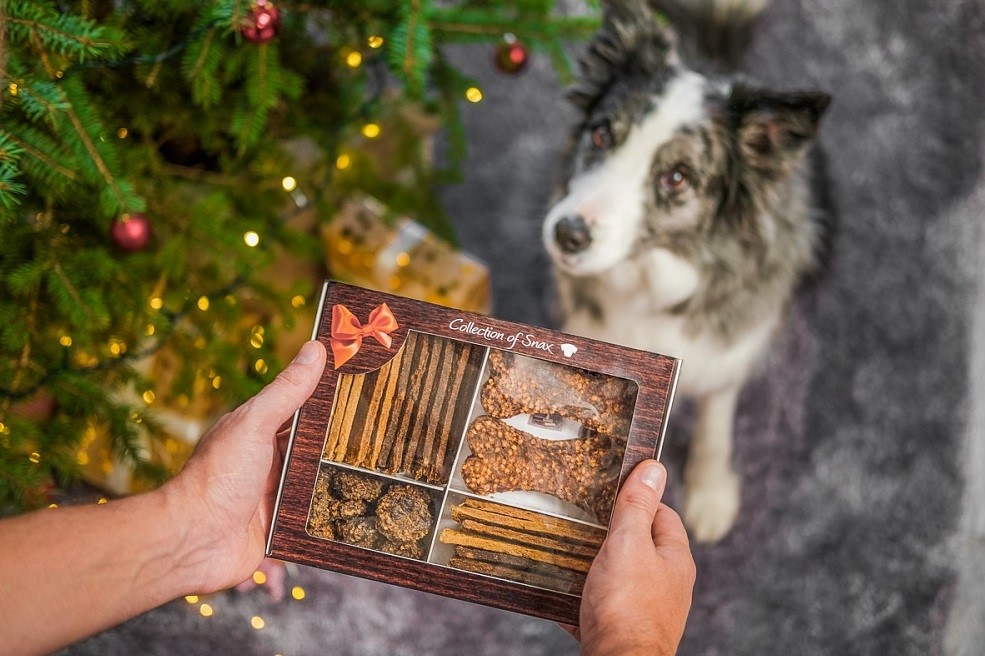 How to adapt the menu in winter:
As for the dog's diet during the winter, the fact that we keep it in the apartment or in the garden plays a crucial role here. A dog living in an apartment is likely to not get as much exercise as usual in the winter
and therefore not consume as many calories as the rest of the year. This is exactly what we should adjust the feeding ration to prevent overweight, and still leave room for reward with treats, for example during the aforementioned games and training of new skills.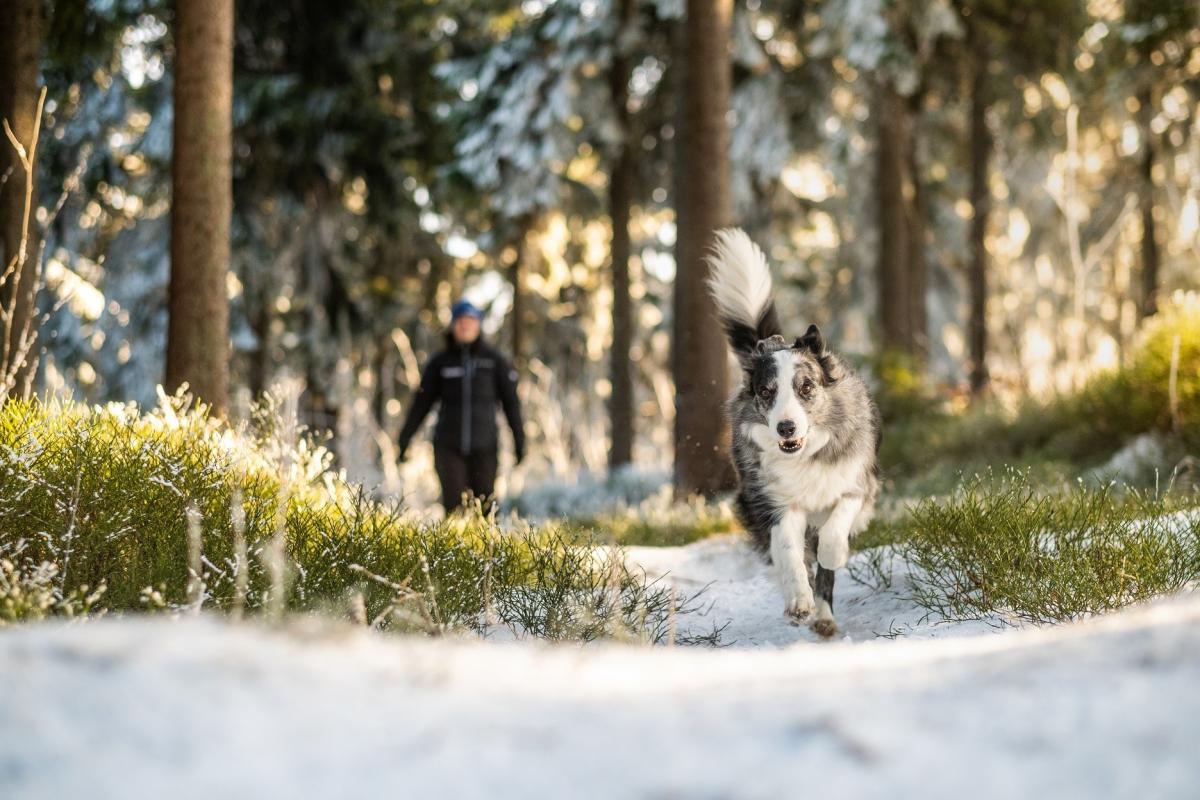 On the contrary, the reverse applies to dogs living in a kennel in the garden. "Since a dog that stays outside during the winter spends a large part of its energy on thermoregulation, it is advisable to increase its caloric intake by up
to 20%," points out Denisa Kopecká, nutrition expert of the Fitmin brand. "In addition, you can sometimes add a warm, not hot, unseasoned and unsalted broth to the classic kibble, so you can be sure that the dog will get a sufficient amount of fluids and at the same time warm up," adds Kopecká.
We wish you a beautiful winter with your pets.
The Fitmin team
Fitmin
The Feed of Champions