Lamb with Beef
Are you looking for a feed that combines the latest trends and the requirements of breeders, and at the same time a technological innovation, using a precise production process with expert knowledge? You can now get all these things in one package of food that your dog will enjoy.
The traditional Czech brand Fitmin comes with a comprehensive nutritional programme for dogs based on lamb and beef under the new Fitmin Nutritional Programme Lamb with Beef line. Thanks to its composition, it tries to eliminate the risks of food intolerances and its concept follows on from the original philosophy of the Nutrition programme series. The original chicken-based line has been on the market since the very beginning of the Fitmin brand and has undergone several innovations since 1998.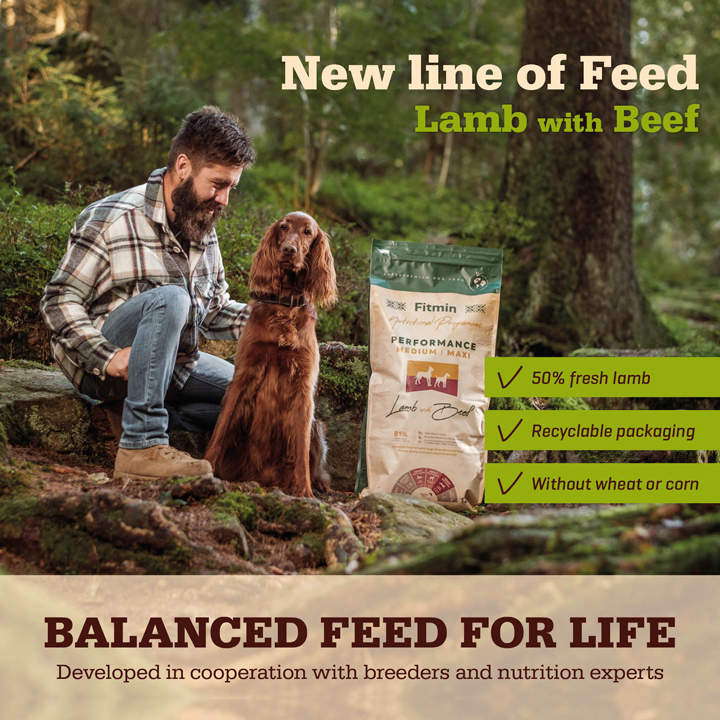 Breeders Advice - If you are already a seasoned dog owner, you will have a lot of first-hand experience with what kibbles your animal likes and the required benefits at the same time. That is why Fitmin did not neglect the opinions and preferences of breeders during development and innovation. "When developing new feeds, we very often turn not only to breeders, with whom we have long-term cooperation, but also to the wider dog-breeding community. They helped us to set off in the right direction and verify not only the palatability, but also the overall benefits of dog food. Border collies from our Fitmin kennel have also the main say in development and innovation, and they are our best critics and supporters," says the sales and marketing director of Dibaq a.s. Tamara Jelínková.
Key factors - The new feed line focused on several key factors that needed to change. The New Nutritional Programme focuses on Lamb (50% fresh) and beef, so there is no chicken or poultry in the recipe. "Fresh meat is far more natural for dogs than any heat-treated meat," says Fitmin nutrition expert Denisa Kopecká, adding: "The original nutrients remain in excellent condition and are not destroyed by heat treatment. In addition, we can also achieve a far greater palatability of the feed, which the dogs will appreciate immensely." An equally important factor is that the feed does not contain wheat or corn gluten. In addition, the recipes were enriched with other healthy ingredients. "In addition to 50% lamb, Lamb with Beef Nutritional Programme feeds also contain a dental care complex, prebiotics, omega 3 and 6 fatty acids, fruit (blackcurrants, blueberries and apples) and herbs. Selected fruits have been incorporated into the recipes thanks to their antioxidant effects and rosemary extracts to support normal liver function and digestion. We have also incorporated a joint complex into the recipes for the proper development of joints and ligaments in all categories and breeds of dogs," adding many benefits says Kopecká.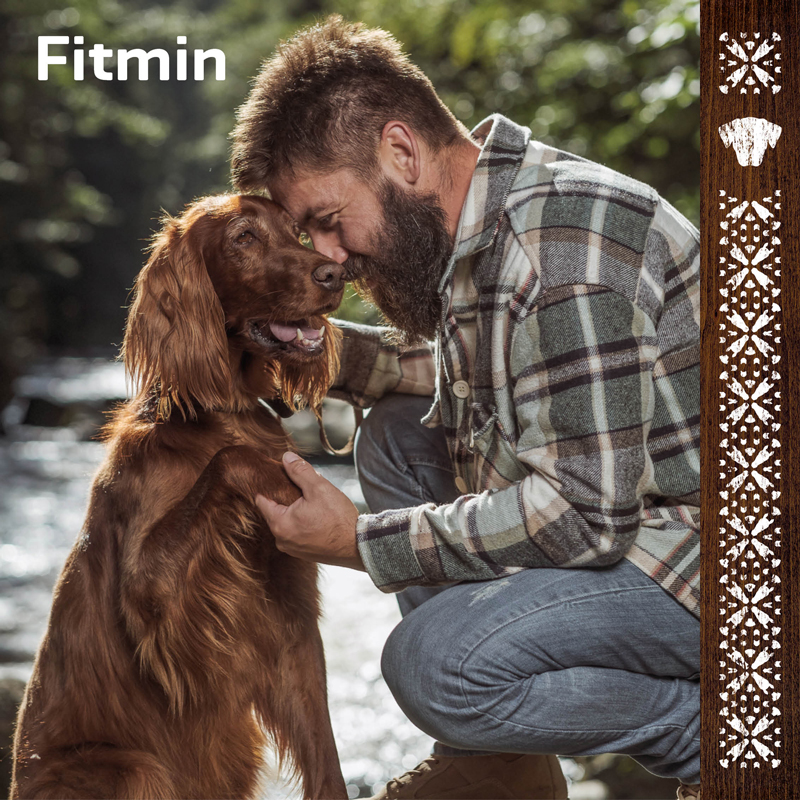 Food for life - When you bring a puppy home, it is very difficult to choose kibble for the small one that will grow with the feed all the way to adulthood. However, Fitmin's Nutritional Programme range is designed to make it easier for dog owners to start with puppy feed and transition to feed within the same product range. "All the recipes of this series are designed so that breeders can change the type of feed according to the current situation of the dog," Kopecká explains the philosophy of the Nutrition Programme. "Dogs are often sensitive to a change in food and they may react with diarrhoea vomiting or loss of appetite." Whether it's a transition from puppy kibble to adult kibble or you're switching to special kibble after castration, with the new range your dog won't experience anything different, you won't have to artificially reduce or, conversely, increase the dose, and at the same time you'll give him everything he needs," he explains.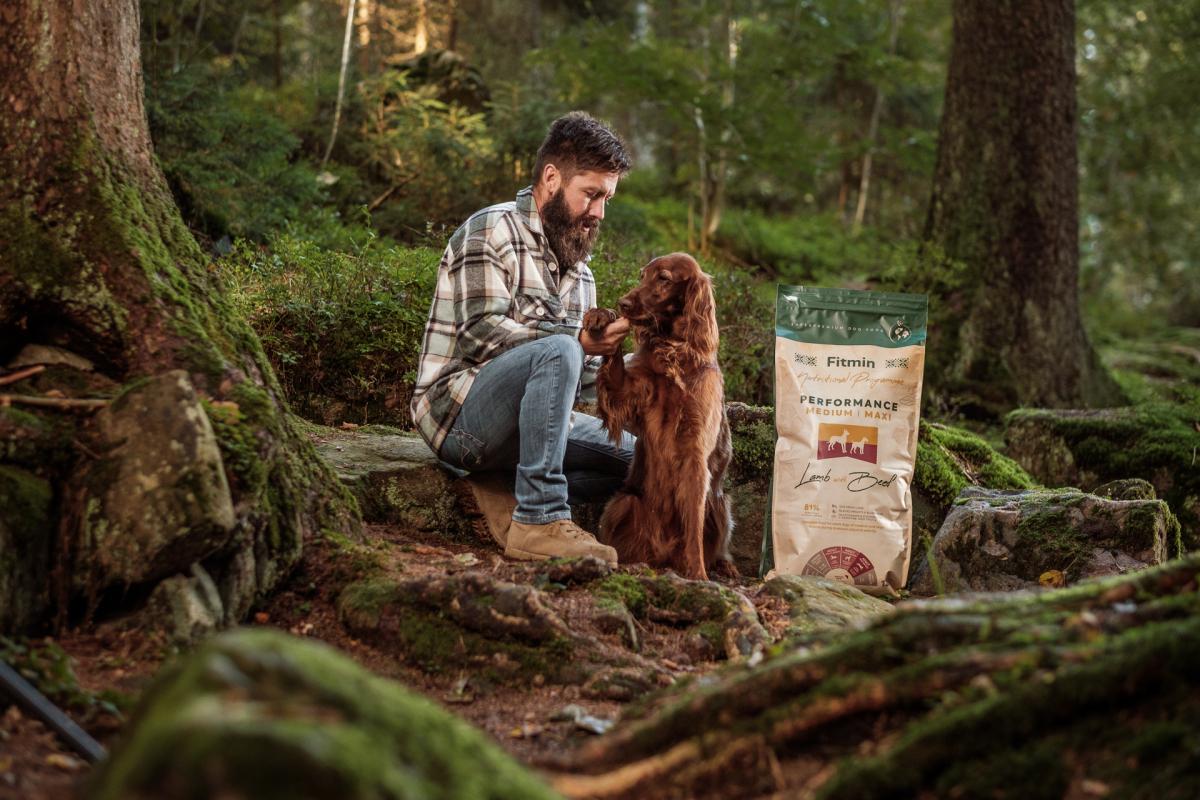 As part of the new foods, you can choose the best for your dog from nine types of food according to:
• Breed sizes
• Age
• Activity of the dog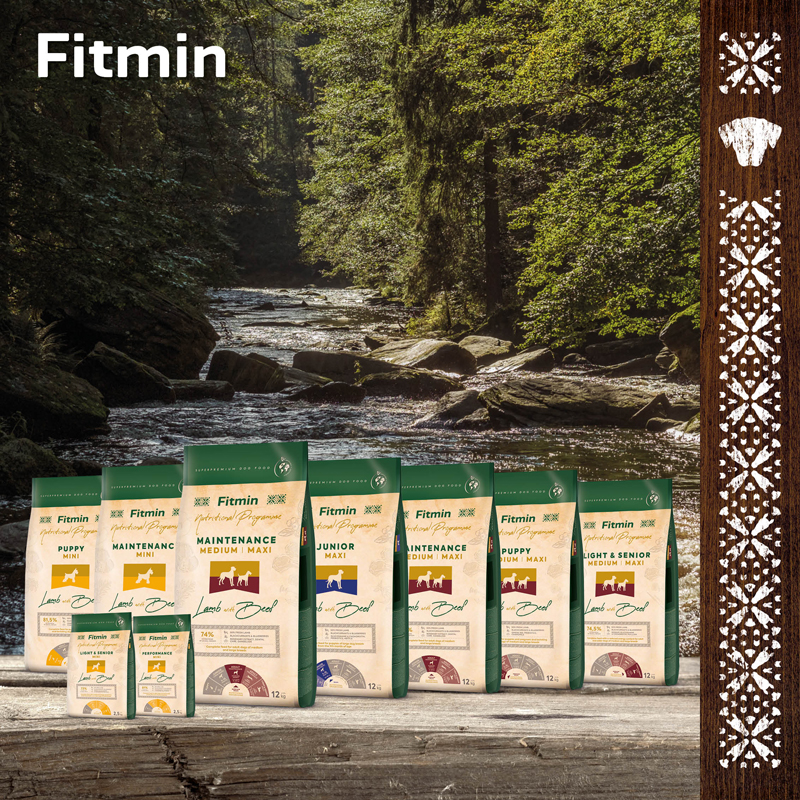 In order for Fitmin to respond to the packaging burden on the planet as well as the demands of consumers, all new products are packaged in environmentally friendly recyclable packaging. Lamb with Beef Nutritional Programme range is available from December 2022. www.fitmin.com or email: sales@fitmin.com
Get your orders in now - email your sales rep today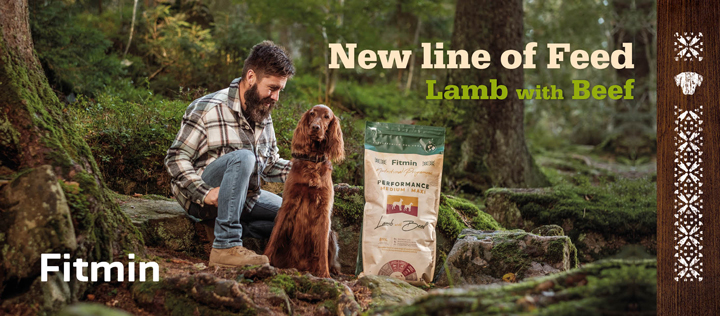 Fitmin
The Feed of Champions