We have 2 lines of kibbles for cats.
FITMIN CAT PURITY
SUPERPREMIUM GRAIN-FREE FOOD
8 types of food based on different kinds of fresh meat (fish, beef, turkey, chicken, venison, lamb, rabbit)
All the formulas are grain free
The formulas use the beneficial effects of herbs – Herbs Vitality Complex
The formulas contain fruits and vegetables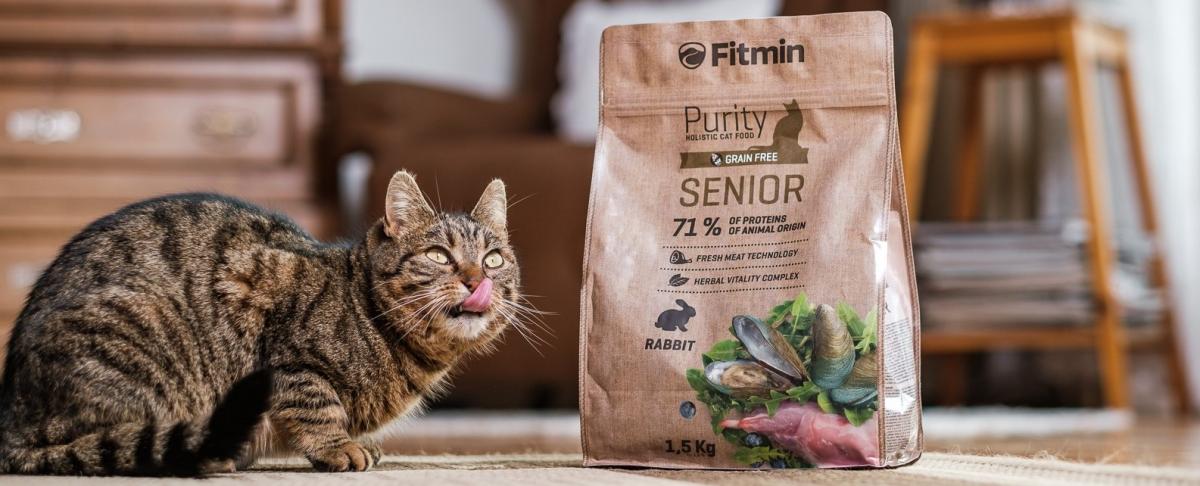 FITMIN FOR LIFE
PREMIUM FOOD WITH MEAT AND RICE
We offer 6 types of food to cover the nutrition needs of any cat throughout all stages of its life.
Hypoallergenic – no wheat or corn.
Rice-based.
With Yucca Extract to reduce the unpleasant smell of excrement and urine.
High percentage of Animal Protein in each recipe
Salmon oil - supports healthy skin and coat.
Tasty recipes with a high proportion of animal proteins, with No wheat and No corn are Ideal in terms of price and quality.